CANCEL MY RESERVATION
DIRECTED BY PAUL BOGART
PRODUCED BY BOB HOPE/GORDON OLIVER
ORIGINAL MUSIC BY DOMINIC FRONTIERE
NAHO PRDUCTIONS
WARNER BROS.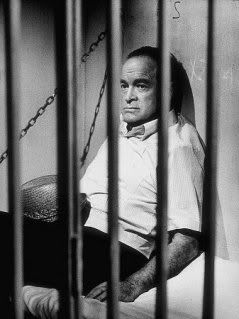 INFORMATION FROM IMDb
Full Cast
Bob Hope .... Dan Bartlett
Eva Marie Saint .... Sheila Bartlett
Ralph Bellamy .... John Ed
Forrest Tucker .... Reese
Anne Archer .... Crazy Hollister
Keenan Wynn .... Sheriff 'Houndtooth' Riley
Henry Darrow .... Joe Little Cloud
Chief Dan George .... Old Bear
Doodles Weaver .... Cactus, Deputy Sheriff
Betty Ann Carr .... Mary Little Cloud
Herb Vigran .... Roscoe Snagby
Pat Morita .... Yamamoto
Gordon Oliver .... Mr. Willie Sparker
Isabella Hoopes .... Elderly Lady
Buster Schaefer .... Doc Morton
Tracy Bogart .... Teenage girl
Trudy Bordoff .... Teenage girl
Richard Yniguez .... Motorcyclist
Priscilla Garcia .... Motorcyclist
rest of cast listed alphabetically:
Johnny Carson .... Himself, Johnny Carson (uncredited)
Bing Crosby .... Himself, Bing Crosby (uncredited)
John Wayne .... John Wayne (uncredited)
Flip Wilson .... Himself, Flip Wilson (uncredited)
Writing Credits
Bob Fisher (as Robert Fisher)
Louis L'Amour novel The Broken Gun
Arthur Marx
Cinematography
Russell Metty
Trivia
* Bing Crosby's cameo marked his final acting appearance in a film
(his remaining appearances would be in documentaries).
Last theatrical release that Bob Hope ever starred in.
Cancel My Reservation was not a success at the box office and was panned by critics.
Hope and his wife Dolores attended the film's premiere at Radio City Music Hall
in New York City (incidentally during a strike by the Musicians' Union,
which prevented the band or the Rockettes from performing)
and he reputedly bemoaned that he was getting too old to play
a leading man and therefore would not make another feature film,
although he would make cameo appearances in later films.
This was the final movie of Bob Hope with Bing Crosby,
released ten years after The Road to Hongkong (1962).

Filming Locations
Southwestern Studios, Carefree, Arizona, USA.(studio) (studio - jail scenes)
2 of 2 found this interesting
Samuel Goldwyn Studios - 7200 Santa Monica Boulevard, West Hollywood, California, USA
(studio)
Hollywood, Los Angeles, California, USA
Arizona, USA