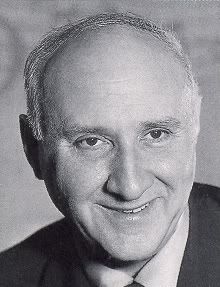 DIMITRI TIOMKIN
INFORMATION FROM IMDb
Date of birth
10 May 1894
Kremenchuk, Poltava province, Ukraine
Date of death
11 November 1979
London, England, UK. (complications of hip fracture)
Sometimes Credited As:
Dmitri Tiomkin / Tiomkin / Dmitri Tyomkin
Birth name
Dimitri Zinovich Tiomkin
Nickname
Timmy
Spouse
Olivia Cynthia Patch (1972 - 11 November 1979) (his death)
Albertina Rasch (1927 - 2 October 1967) (her death)
Carolina Perfetto (? - ?) 1 child
Trivia
Died from injuries resulting from fracturing his pelvis in a fall
Mini Biography
from Leonard Maltin's Movie Encyclopedia:
One of the most prolific composers in Hollywood, Tiomkin was also one of the most respected, and one of the fewalong with Max Steiner and Franz Waxman-who brought a level of Continental sophistication to American film music. Educated at the St. Petersburg Conservatory, Tiomkin was a successful pianist and conductor in his homeland, and is generally credited for bringing the music of George Gershwin to European audiences. In 1925 he emigrated to the U.S., and never looked back, becoming an American citizen in 1937. By then, he was already a flourishing screen composer, having created memorable music for Mad Love (1935) and Frank Capra's Lost Horizon (1937). The latter won him the first of a remarkable 23 Oscar nominations. He and Capra had a falling-out over the director's displeasure with Tiomkin's dark, brooding score for It's a Wonderful Life (1946); the complete, original work wasn't heard until a restoration and recording was made in the late 1980s. Highlights from Tiomkin's work include his Oscarwinning scores for High Noon (1952, which also won him a Best Song Oscar for "Do Not Forsake Me, Oh My Darlin'"); The High and the Mighty (1954), and The Old Man and the Sea (1958). The great success of the song from High Noon caused producers to hire Tiomkin and lyricist Ned Washington, hoping they could work the same magic on their pictures. Some of the songs were quite successful, like the theme from The High and the Mighty others never caught on. Still, Tiomkin's résumé is formidable, including Oscar nominations for Lost Horizon (1937), Mr. Smith Goes to Washington (1939), The Corsican Brothers (1941), The Moon and Sixpence (1942), The Bridge of San Luis Rey (1944), Champion (1949), Giant (1956), the song "Thee I Love" from Friendly Persuasion (1956), the title song from Wild Is the Wind (1957), the song "Strange Are the Ways of Love" from The Young Land (1959), The Alamo (1960) and the song "The Green Leaves of Summer" from the same film, The Guns of Navarone (1961), the title song from Town Without Pity (1961), 55 Days at Peking (1963), the song "So Little Time," from The Fall of the Roman Empire (1964), and best adaptation of Tchaikovsky (1971, which he also produced). He published his autobiography, "Please Don't Hate Me," in 1959.
Copyright © 1994 Leonard Maltin, used by arrangement with Signet, a division of Penguin Putnam, Inc.
Filmography
Composer
The Making of 'Lost Horizon' (video documentary short) (original Lost Horizon score - uncredited)
1987 Homage to Portrait of Jennie (short)
1968 Great Catherine
1967 The War Wagon
1965 36 Hours
1964 The Magnificent Showman
1964 The Fall of the Roman Empire
1963 55 Days at Peking
1962 Without Each Other
1961 The Guns of Navarone
1961 Town Without Pity
1960 The Sundowners
1960 The Alamo
1960 The Unforgiven
1959 Last Train from Gun Hill
1959 The Young Land
1959 Rio Bravo
1958 The Old Man and the Sea
1957 Wild Is the Wind
1957 Search for Paradise (documentary)
1957 Night Passage
1957 Gunfight at the O.K. Corral
1956 Friendly Persuasion
1956 Giant
1956 Tension at Table Rock
1955 One Man Mutiny
1955 Land of the Pharaohs
1955 Strange Lady in Town
1954 The Adventures of Hajji Baba
1954 A Bullet Is Waiting
1954 Dial M for Murder
1954 The High and the Mighty
1954 His Majesty O'Keefe
1954 The Command
1953 Cease Fire! (documentary)
1953 Take the High Ground!
1953 Blowing Wild
1953 Return to Paradise
1953 ABC Album (TV series)
– A Tale of Two Cities: Part 2 (1953)
– A Tale of Two Cities: Part 1 (1953)
1953 Jeopardy
1953 I Confess
1952 Angel Face
1952 The Steel Trap
1952 The Happy Time
1952 The Four Poster
1952 The Big Sky
1952 High Noon
1952 Lady in the Iron Mask
1952 My Six Convicts
1952 Mutiny
1952 Bugles in the Afternoon
1951 Drums in the Deep South
1951 The Well
1951 Peking Express
1951 Strangers on a Train
1951 The Thing from Another World
1951 Mister Universe
1950 Cyrano de Bergerac
1950 The Men
1950 Champagne for Caesar
1950 D.O.A.
1950 Guilty Bystander
1950 Dakota Lil
1949 Red Light
1949 Canadian Pacific
1949 Home of the Brave
1949 Champion
1948 Portrait of Jennie
1948 Red River
1948 So This Is New York
1948 The Dude Goes West
1948 Tarzan and the Mermaids
1947 The Long Night
1946 Duel in the Sun
1946 It's a Wonderful Life
1946 The Dark Mirror
1946 Angel on My Shoulder
1946 Black Beauty
1946 Whistle Stop
1946 Let There Be Light (documentary) (uncredited)
1945 Pardon My Past
1945 Know Your Enemy - Japan (documentary) (uncredited)
1945 War Comes to America (documentary) (uncredited)
1945 China's Little Devils
1945 Two Down and One to Go (documentary short) (uncredited)
1945 San Pietro (documentary short) (uncredited)
1945 Dillinger
1945 The Right to Live
1945 Here Is Germany (uncredited)
1944 When Strangers Marry
1944 Attack! Battle of New Britain (documentary) (uncredited)
1944 The Negro Soldier (documentary short) (uncredited)
1944 The Bridge of San Luis Rey
1944 The Impostor
1944 Ladies Courageous
1944 The Battle of China (documentary) (uncredited)
1943 The Battle of Russia (documentary) (uncredited)
1943 The Unknown Guest
1943 Report from the Aleutians (documentary) (uncredited)
1943 Shadow of a Doubt
1943 The Nazis Strike (documentary short) (uncredited)
1942 The Moon and Sixpence (as Dmitri Tiomkin)
1942 Twin Beds
1942 A Gentleman After Dark
1941 The Corsican Brothers
1941 Flying Blind
1941 Scattergood Meets Broadway
1941 Forced Landing (uncredited)
1941 John Doe, Dynamite
1940 The Westerner
1940 Lucky Partners
1939 Mr. Smith Goes to Washington
1939 Only Angels Have Wings
1938 Spawn of the North
1938 You Can't Take It with You
1937 The Road Back
1937 Lost Horizon
1935 I Live My Life
1935 The Hands of Orlac
1935 The Casino Murder Case (synchronized score)
1934 Roast-Beef and Movies (short)
1933 Alice in Wonderland
1931 Resurrection
Producer
1. Mackenna's Gold (1969) (producer)