TONI WAYNE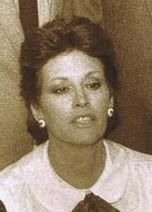 ..
John Wayne and Gene Autry with Wayne's children,
Toni, Melinda, Patrick and Michael at the one
of the annual Sheriff's Rodeos in L.A. Colisseum.
(Photo courtesy Neil Summers.)
Information From IMDb
Date of Birth
25 February 1936,
Los Angeles, California, USA
Date of Death
6 December 2000, (lung cancer)
Birth Name
Mary Antonia Morrison
Alternate Names:
Toni Wayne LaCava
Spouse
Donald La Cava (1956 - 1981) (divorced) 8 children
Daughter of
John Wayne
and Josephine Alicia Saenz
Mother of eight children:
Anita Swift, Mark LaCava, Brigid Casey, Kevin LaCava,
Christopher LaCava, Peter LaCava, David LaCava,
and actor
Brendan Wayne.
Filmography
Actress
1. The Alamo (1960) (uncredited)
2. The Quiet Man (1952) (uncredited) .... Teenage Girl at Races
Thanks
1. The Making of 'The Quiet Man' (1992) (V) (thanks) (as Toni Wayne LaCava)
Self
1. The Making of 'The Quiet Man' (1992) (V) (as Toni Wayne LaCava) .... Herself
Best Wishes
Keith
London
-
England