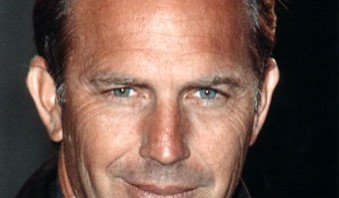 KEVIN COSTNER
Information From IMDb
Date of Birth
18 January 1955, Lynwood, California, USA
Birth Name
Kevin Michael Costner
Height
6' 1" (1.85 m)
Spouse
Christine Baumgartner (25 September 2004 - present) 1 child
Cindy Costner (11 February 1978 - 12 December 1994) (divorced) 3 children
Trivia
Announced players who had been selected to Major League Baseball's All Century Team at the 1999 All Star game at Fenway Park in Boston.
Voted most erotic male by the readers of the German magazine 'Amica.' [May 1998]
Graduated from Villa Park High School in Villa Park, California.
Father of Joe Costner (b. 1988), Annie Costner (b. 1984) and Lily Costner (b. 1986)
Youngest of three sons of Bill Costner, an electrician and later utilities executive, and his wife Sharon Costner, a welfare worker.
Ranked #27 in Empire (UK) magazine's "The Top 100 Movie Stars of All Time" list. [October 1997]
Children: (with ex-girlfriend Bridget Rooney) Liam Costner (b. 1996); (with ex-wife Cindy Costner) Anne Clayton Costner (b. April 15, 1984, Lily McCall Costner (b. August 4, 1986) and Joe Tedrick Costner (b. January 31, 1988); (with wife Christine Baumgartner) Cayden Wyatt Costner (born May 6, 2007 at 10:30 pm in Los Angeles at 7 lbs. 14 oz.) and Hayes Logan Costner (b. February 12, 2009 at 8 lbs. 15 oz.).
Born at 9:40pm-PST.
His first wife, Cindy Costner, played "Snow White" for Disneyland.
Chosen by People magazine as one of the 50 Most Beautiful People in the world. [1991]
Chosen by People magazine as one of the 50 Most Beautiful People in the world. [1990]
He turned down the leading role in WarGames (1983), which was played by Matthew Broderick, to play Alex in The Big Chill (1983). His part was later cut.
Listed as one of twelve "Promising New Actors of 1986" in John Willis' Screen World, Vol. 38. [1986]
He is a supporter of a British soccer team Arsenal.
Chosen by Empire magazine as one of the 100 Sexiest Stars in film history (#87). [1995]
Was considered for the lead in Air Force One (1997) (the part eventually went to Harrison Ford).
His frontal nude scene in For Love of the Game (1999) was reportedly deleted after being met with laughter at test screenings.
His character in Dragonfly (2002) was written with the intention of Harrison Ford taking the film role. Ford turned down the role to take a year off from movies.
Costner & Ford's casting choices have crossed paths many times before. Harrison Ford turned down the Jack Ryan role in The Hunt for Red October (1990) as did Kevin Costner. Harrison Ford instead made Presumed Innocent (1990) and Kevin Costner made his Oscar-winning Dances with Wolves (1990). The Jack Ryan role went to then character actor Alec Baldwin.
Harrison Ford later turned down the Jim Garrison role in Oliver Stone's JFK (1991) and Kevin Costner decided to take it after a meeting with the director Stone.
The President of the United States role in the mega-blockbuster Air Force One (1997) was written specifically for Kevin Costner. In fact, Kevin Costner helped develop the action film with Beacon Communications and writer Andrew W. Marlowe in 1996. But, Kevin had to eventually pass on the film because of work delays with his futuristic The Postman (1997). Costner called up Harrison Ford personally and offered Harrison a once-in-a-lifetime role. Harrison Ford accepted the role and has always thanked Kevin Costner in interviews for his kind gesture. Air Force One (1997) went on to become one of the highest grossing films of all time.
Member of the Delta Chi Fraternity, along with G.D. Spradlin Alan Heitz and Ashton Kutcher.
Sioux nation gave Costner a tract of land after making Dances with Wolves (1990). Costner built a golf course on that land.
Has starred in two films about John F. Kennedy, but hasn't played Kennedy; the two films are JFK (1991) and Thirteen Days (2000).
Before hitting it big in the acting business Kevin worked as a skipper on the ride, the Jungle Cruise, at Disneyland in Anaheim, California.
Announced engagement to girlfriend Christine Baumgartner, having been a couple since 1999. [26 June 2003]
For his entire career, he has purposely avoided doing sequels to his films. So far, he is one of the few blockbuster stars to never come back for a sequel.
Turned down a role in Platoon (1986) because he thought it portrayed American soldiers in Vietnam negatively and didn't want to insult his brother, who was a Vietnam veteran.
In his role as Crash Davis in Bull Durham (1988), he states his personal beliefs. One of those beliefs is "...Lee Harvey Oswald acted alone". In his role as Jim Garrison in JFK (1991), he plays a lawyer determined to prove that Oswald did not act alone.
Co-owns the Midnight Star casino in Deadwood, South Dakota, which displays some of his movie memorabilia.
Opened the Tatanka Interpretive site in Deadwood, South Dakota, in 2003. The site features a bronze statue depicting the Lakota Sioux buffalo hunt. There is also a museum, gift shop, and living history of the Lakota Sioux tribe. Tatanka is the Lakota word for buffalo.
On his and Christine Baumgartner's wedding day, there were 500 guests, including: Oprah Winfrey, Bruce Willis, Tim Allen, Don Johnson, Jack Nicholson, Michael Douglas and wife Catherine Zeta-Jones.
Owns a 165 acre ranch outside of Aspen.
Supports Arsenal Football Club (UK). In 2003 he was working in London and decided to go to a game, only to find out Arsenal were playing away from home, so he booked a private helicopter to take him to the match 160 miles away!
He has played at the celebrity golf tournament Pebble Beach, California, every year starting from 1996.
He joins Sylvester Stallone, Prince, Roberto Benigni, William Shatner, and Tom Green as being the only actors to direct themselves in performances that would "win" them a Razzie Award for Worst Actor.
Some of his favorite films are How the West Was Won (1962), Cool Hand Luke (1967), Giant (1956), The Bridge on the River Kwai (1957), The Great Escape (1963), Hombre (1967), The Searchers (1956), The Man Who Shot Liberty Valance (1962), Butch Cassidy and the Sundance Kid (1969), and The Magnificent Seven (1960).
Some of his favorite directors are Frank Capra, George Stevens, John Sturges, Martin Scorsese, Francis Ford Coppola and Steven Spielberg.
Movies he likes are Red River (1948), Ben-Hur (1959), Lawrence of Arabia (1962), and Spartacus (1960).
His favorite movies are long epics with a lot of stories.
His favorite genre is the Western.
Turned down the role of Bill in Quentin Tarantino's Kill Bill: Vol. 1 (2003) and Kill Bill: Vol. 2 (2004) to direct Open Range (2003) instead.
Along with Warren Beatty, Clint Eastwood, Mel Gibson, Richard Attenborough and Robert Redford one of 6 people to win an Academy Award for "Best Director", though they are mainly known as actors.
Has done more baseball themed films than any other actor, except for Dennis Haysbert who played Pedro Cerrano in all three Major League movies, as well as being in Mr. Baseball.
Goes to Omaha, Nebraska, during the summer for the College World Series if California State Fullerton (his alma mater) qualifies for the tournament.
He and his second wife, Christine Baumgartner, honeymooned in St. Andrews, Scotland. Their honeymoon coincided with the annual Dunhill Links Celebrity Golf Tournament, where regulars include Samuel L. Jackson, Tom Cruise, and Michael Douglas.
From 2005-2006, he had owned a home in the Hollywood Hills. But, in April 2006, he had sold his 10,000-square-foot Spanish Hacienda, on an acre behind gates, his five bedrooms plus staff quarters, a media room, a billiards room, a tennis court, a gym, a pool, a spa and grassy yards. Sold for $11.5 million to "American Idol" (2002) host Ryan Seacrest.
In April 2006, he spent $28.5 million on an oceanfront 17-acre ranch in Santa Barbara County, California. He and wife, Christine Baumgartner, are raising horses on their new ranch.
Has two films on the American Film Institute's 100 Most Inspiring Movies of All Time. They are Dances with Wolves (1990) at #59 and Field of Dreams (1989) at #28.
From the mid-1990s, following the commercial and critical failure of his ambitious science-fiction epic Waterworld (1995), his box office appeal waned somewhat, reviving slightly with the political drama Thirteen Days (2000).
Was considered for the role of Col. James Dolittle in Pearl Harbor (2001) but turned it down. The part went to Alec Baldwin.
Was considered the role of Cleveland Heep in Lady in the Water (2006) but the studio couldn't contact Costner. The part was given to Paul Giamatti instead.
Supported Bill Clinton in the 1992 and 1996 presidential elections.
Once was a bus driver for tours to stars' Hollywood homes.
Received a star on the Hollywood Walk of Fame. (11 August 2003).
Kevin and his wife, Christine Baumgartner, are expecting their first child together (8 February 2007).
Costner is frequently cited as a celebrity Republican, although he no longer is. He did socialize and golf with President George Bush, and in 1992 the Bush re-election campaign leaked word that he would appear in a commercial for the President. Costner, then a registered Republican, had no intention of aiding Bush, according to a close associate. He was a Clinton supporter. "We had to tell the Bush campaign to stop saying he was going to do ads," the associate says. Before the 1996 election, Costner switched his registration to Independent. He gave $5,000 to the Democratic Party and attended the Democratic National Convention. Still, he continues to receive invitations to GOP fund raisers, and in February 1999 the New York Times referred to him as a Republican. "He's not a particularly political guy," says the associate.
Was attached to the role of "Sgt. John McLoughlin" in World Trade Center (2006).
His production companies are TIG Productions and Treehouse Films.
Publicly called for increased gun controls following the Virginia Tech massacre.
Graduated from the same college as Gilbert Joseph.
Played golf several times with former President Ronald Reagan in the early 1990s.
In both The Upside of Anger (2005) and Mr. Brooks (2007), songs by New Zealand indie band The Veils are featured in scenes in which he is on the phone with another character.
Former fashion model.
Singer of "Kevin Costner and Modern West", a rock/country band which he recently founded with the encouragement of his wife Christine. In October 2007, he was on a worldwide tour with the band including sold out shows in Istanbul and Rome.
Has German, Irish and Cherokee ancestry.
Got to know Richard Burton on the return plane from his honeymoon with Cindy in Puerto Vallarta, who advised him to give everything up completely if he wanted to pursue acting (1978).
Although often compared with Gary Cooper, he has himself named James Stewart as the western star who has most influenced his work. As a child he was particularly fond of the five westerns Stewart made for director Anthony Mann.
Has twice taken roles refused by both Harrison Ford and Mel Gibson. The first was "Eliot Ness" in The Untouchables (1987), the other was Jim Garrison in JFK (1991).
He turned down Jeff Bridges' role in Jagged Edge (1985).
Was considered for the role of General Munro in The Fifth Element (1997).
He turned down the part of Adam Gibson in The 6th Day (2000) because of family commitments. The role later went to Arnold Schwarzenegger.
Announced that he and his wife, Christine, are expecting their second child. [October 16, 2008].
His role in Bull Durham (1988) was originally written for Kurt Russell.
Made his directorial debut in Dances with Wolves (1990).
A skilled equestrian, he did his own riding in The Postman (1997).
In an interview with Michael Kay on CenterStage, Kevin Costner cited O.J. Simpson as his favorite athlete.
Was in consideration for the part of Lester Burnham in American Beauty (1999) but Kevin Spacey, who went on to win a Best Actor Oscar for his performance, was cast instead.
He and his country rock band, Kevin Costner & Modern West played a concert at the Romania Film Festival on October 03, 2009 in the city of Arad.
Kevin and his wife, Christine Baumgartner, are expecting their third child in June, 2010 [March 17, 2010].
Has founded with his brother Dan, the Costner Industries Nevada Corporation (CINC) in Carson City. This company product a Liquid-Liquid Centrifugal Separator using clean-up the oil in the Gulf of Mexico.
Personal Quotes
"Real heroes are men who fall and fail and are flawed, but win out in the end because they've stayed true to their ideals and beliefs and commitments." -- Interview with David Giammarco, Cigar Aficionado Magazine, Nov/Dec 2000
"I'm happy about the things I've done. Not always happy about the results, but happy about the decisions, because I made them myself. And I think that's an important way to go through life." -- Interview with David Giammarco, Cigar Aficionado Magazine, Nov/Dec. 2000
[On Dances with Wolves (1990)] "This is a bonding film for all. You could put it anywhere in history--the Berlin Wall, Kuwait".
"My first introduction to English football was in 1990 when I was over here making Robin Hood and I got invited to an Arsenal game. Having watched sports all my life in America, there was no comparison in terms of the emotion that was in the stadium that day. And I really never forgot it." - on being an Arsenal fan
I'm really aware of my disappointments, what movies I didn't like when I was done. I'm not so sure they line up with public or critical disappointments. But if I have to reduce my life to the box office, I can see what the up-and-down thing is. Popularity now is cultural achievement. If you can be popular, you actually can make a living out of being popular. It's not my way. Other actors might have made "Bull Durham 2","Tin Cup 2","Dances 2" and "Bodyguard 2". But I don't think repeating yourself is very good.
"I put on 20 pounds for the film. I drank whole milk with sugar, bananas and ice cream. And chocolate and cookies." - On gaining weight for The Upside of Anger (2005).
"I'm not into plugs, rugs or drugs to correct this problem and would rather just shave it off." - on going bald
I registered as a Republican when I was twenty-one. My parents were Republicans. But as I've gotten older I've questioned my whole conservative background ... I think you should be fair about how you treat people.
"I don't want to turn my back on that [Bush] family. They've been gracious to me. We're supposed to evolve from frontier justice. I think that the old west mythology is a good thing to have in your spine. But it shouldn't operate your brain. It's nice to know that you are willing to fight, but it's good to know how smart you are about not fighting." - On the Iraq war
The fact that I was 5ft 2 as a sophomore didn't help. I'm 6ft 1 now but still relate to those feelings. I didn't date in high school and didn't get my growth until college. I never got over being short.
"It's awfully hard if you're his children, his wife, his mother, his dad; there's a certain thing we can't lose as human beings, which is empathy for maybe the hardest job in the world. Whether we think it's being performed right or not we can't, like, wish ... or think that's even cute." - On Death of a President (2006)
I don't mind Hollywood. After all, I don't make movies that are like avant garde or not understandable. I just like to make a mainstream movie with all the edges that existed in the writing and I don't like to see it flattened out in order to cater to audiences. I don't really give a shit what people think about my movie after watching it and giving it a test score, but I really care about what you think about it when you see it in its purity, because I don't feel like I'm going to lose you. I don't feel like my movies are going to be for everyone because they're not, because sometimes they're more adult and that eliminates kids.
I'm a hunter, I hunt but I think there should be gun laws. I think there should be a lot of gun laws. I don't want to lose my shotgun but there's a real good reason why I use my shotgun. It came from my grandpa. His cheek was on it. My dad's cheek was on it and I go out and hunt with my dogs. My gun's an heirloom to me and my son, one day, when I'm gone, is gonna know, 'Your dad hunted with that.' But, even though with the connection that I have to my gun, can I look at the NRA and say, 'I think you're out of line?'. I can say that.
I think you have to look at screenwriting as an art form because it's not all that easy to do. Not all that many people can do it. So you have to go out and find the material, or develop it from scratch, and I'm one of the handful or people who actually spends his own money on developing and producing projects I like.
Everyone feels like they could have done things differently in life. But I'm happy about the things I've done. Not always happy about the results, but happy about the decisions, because I made them myself. And I think that's an important way to go through life. -- Interview with David Giammarco, Cigar Aficionado Magazine, Nov/Dec. 2000
You know, the Kennedys have endured such a large amount of tabloidism over the last twenty years. But my feeling is that no matter what anybody thinks about the Kennedys, in those thirteen days they were absolutely golden. And if other individuals had been in that position, I think the legacy we would have been sharing in the year 2000 - instead of all the bright lights and parties when we hit the Millennium - would be 150 million people dead. It would make the Vietnam War pale in comparison. And if other men had been in power, they would have swallowed hook, line and sinker the recommendations of the military. -- Interview with David Giammarco, Cigar Aficionado Magazine, Nov/Dec. 2000
I can't say I really see much difference between my son and daughters except that my girls will occasionally make me a sandwich and my son won't.
I don't prefer to be known as a conservative. I'm not a Republican. I basically was raised in a house that was a Republican house. My politics came out my kitchen table, listening to my parents. I thought the people that protested against the Vietnam war were unpatriotic because my brother was fighting over in Vietnam. I was only 14 years old. As I got time and distance I realized it was just a difference of opinion and their opinion wasn't necessarily wrong. As a person evolves they begin to have their own voice and their own way of thinking. I wasn't ahead of my time.
You know, Waterworld (1995) could probably be re-released based on my travelling around around the world, and could make a lot of money again, because it's a lot of people's favourite movie. That's not bullshit. That's real. There'll be a moment in time when people will maybe see what really happened with Waterworld, and maybe take a more thoughtful look at it and maybe see the heroism of everything. I know forensically everything about that movie, what happened. I know all of it and I've never seen anybody really get it right. But that's okay. I wouldn't write the book. But if somebody wrote a book, I would know if they got it right. It's an amazing movie.
I've always known what a good movie is. I've not often known what a hit is. I think The War (1994) is a good movie, but it's not a hit. I think A Perfect World (1993) is a good movie, but it's not a hit. And so what should I have done? Should I have turned my back on those movies? I can't do that, I just can't. If I can be in a good movie, then I can feel okay about it. I can feel okay about The Upside of Anger (2005), I can feel good about Open Range (2003), I can feel good about Mr. Brooks (2007). Is it a hit? It's not a hit, but it will make money. Am I proud of it? I am proud of it. No Way Out (1987) was a movie that was in turnaround. It was not going to be made. Bull Durham (1988) was not going to be made. We went to every studio twice. So when people want to look at my career in retrospect and go, "Hit, hit, those movies were hits..." Well those movies weren't going to be hits unless we forced them onto the screen.
I had to make a big decision to become an actor, and when you decide to become an actor, there's a huge amount of doubt about what it means to those around you. Stuff like, 'How's he going to do that?' and 'What makes him think he can do that?' But I think doubt is not a bad thing to have, because it means you keep asking yourself questions. And if you're going to ask yourself questions, you have to come out swinging harder. You push harder. And everything that's happened to me in acting has been a fundamental of work and being associated with really good people. - 2009.
Salary
Dragonfly (2002) $15,000,000
Thirteen Days (2000) $15,000,000
Waterworld (1995) $14,000,000 + percentage of gross
JFK (1991) $7,000,000
Dances with Wolves (1990) $3,000,000
Bull Durham (1988) $1,500,000
Mini Biography
Kevin was born in Lynwood, California, on January 18, 1955, the third child of Bill Costner, a ditch digger and ultimately an electric line servicer for Southern California Edison, and Sharon Costner. His older brother, Dan, was born in 1950. A middle brother died at birth in 1953. His Dad's job required him to move regularly, which caused Kevin to feel like an Army kid, always the new kid at school, which led to him being a daydreamer. As a teen, he sang in the Baptist church choir, wrote poetry, and took writing classes. At 18, he built his own canoe and paddled his way down the rivers that Lewis & Clark followed to the Pacific. Despite his present height, he was only 5'2" when he graduated high school. Nonetheless, he still managed to be a basketball, football and baseball star. In 1973, he enrolled at California State University at Fullerton, where he majored in business. During that period, Kevin decided to take acting lessons five nights a week. He graduated with a business degree in 1978 and married his college sweetheart, Cindy Costner. He initially took a marketing job in Orange County. Everything changed when he accidentally met Richard Burton on a flight from Mexico. Burton advised him to go completely after acting if that is what he wanted. He quit his job and moved to Hollywood soon after. He drove a truck, worked on a deep sea fishing boat, and gave bus tours to stars' homes before finally making his own way into the films. After making one soft core sex film, he vowed to not work again if that was the only work he could do. He didn't work for nearly six years, while he waited for a proper break. That break came with The Big Chill (1983), even though his scenes ended up on the cutting room floor -- he was remembered by director Lawrence Kasdan when he decided to make Silverado (1985). Costner's career took off after that.
IMDb Mini Biography By: John Sacksteder
Filmography
Actor
The One (Planned)
A Little War of Our Own (2011) (pre-production)
Learning Italian (2011) (pre-production)
The Company Men (2010) .... Jack Dolan
1. The New Daughter (2009) .... John James
2. Swing Vote (2008) .... Bud Johnson
3. "The Explorers Guild" (2008) TV series (unknown episodes)
4. Mr. Brooks (2007) .... Mr. Earl Brooks
5. The Guardian (2006/I) .... Ben Randall
6. Rumor Has It... (2005) .... Beau Burroughs
... aka Rumour Has It... (Australia) (Canada: English title) (New Zealand: English title)
7. The Upside of Anger (2005) .... Denny Davies
... aka An deiner Schulter (Germany)
8. Open Range (2003) .... Charley Waite
9. Dragonfly (2002) .... Joe Darrow
... aka Im Zeichen der Libelle (Germany)
10. The Road to Graceland (2001) (voice) .... Thomas J. Murphy
11. 3000 Miles to Graceland (2001) .... Murphy
12. Thirteen Days (2000) .... Kenny O'Donnell
... aka Thirteen Days (USA)
13. For Love of the Game (1999) .... Billy Chapel
14. Message in a Bottle (1999) .... Garret Blake
15. The Postman (1997) .... The Postman
16. Tin Cup (1996) .... Roy 'Tin Cup' McAvoy
17. Waterworld (1995) .... Mariner
18. The War (1994) .... Stephen Simmons
19. Wyatt Earp (1994) .... Wyatt Earp
20. A Perfect World (1993) .... Robert 'Butch' Haynes
21. The Bodyguard (1992) .... Frank Farmer
22. JFK (1991) .... Jim Garrison
... aka JFK (France)
... aka JFK - Affaire non classée (France: poster title)
23. Robin Hood: Prince of Thieves (1991) .... Robin Hood
24. Dances with Wolves (1990) .... Lt. John J. Dunbar
25. Revenge (1990/I) .... Michael J. 'Jay' Cochran
26. Field of Dreams (1989) .... Ray Kinsella
27. Bull Durham (1988) .... Crash Davis
28. No Way Out (1987) .... Lt. Cmdr. Tom Farrell
29. The Untouchables (1987) .... Eliot Ness
30. Shadows Run Black (1986) .... Jimmy Scott
31. Sizzle Beach, U.S.A. (1986) .... John Logan
... aka Malibu Hot Summer
32. "Amazing Stories" .... Captain (1 episode, 1985)
... aka Steven Spielberg's Amazing Stories (USA: complete title)
- The Mission (1985) TV episode .... Captain
33. American Flyers (1985) .... Marcus Sommers
34. Silverado (1985) .... Jake
35. Fandango (1985) .... Gardner Barnes, Groover
36. The Gunrunner (1984) .... Ted
37. Testament (1983) .... Phil Pitkin
38. The Big Chill (1983) (scenes deleted) .... Alex
39. Stacy's Knights (1983) .... Will Bonner
... aka Double Down
... aka The Touch (USA: video title)
... aka Winning Streak (UK: video title)
40. Table for Five (1983) .... Newlywed Husband
41. Frances (1982) (uncredited) .... Luther (Man in Alley)
42. Night Shift (1982) .... Frat Boy #1
43. Chasing Dreams (1982) .... Ed
Producer
Learning Italian (2011) (pre-production) (producer)
1. Swing Vote (2008) (producer)
2. "The Explorers Guild" (2008) TV series (producer) (unknown episodes)
3. Mr. Brooks (2007) (producer)
4. Open Range (2003) (producer)
5. Thirteen Days (2000) (producer)
... aka Thirteen Days (USA)
6. Message in a Bottle (1999) (producer)
7. The Postman (1997) (producer)
8. Waterworld (1995) (producer)
9. "500 Nations" (1995) TV mini-series (executive producer) (unknown episodes)
10. Wyatt Earp (1994) (producer)
11. Rapa Nui (1994) (producer)
12. The Bodyguard (1992) (producer)
13. Robin Hood: Prince of Thieves (1991) (producer) (uncredited)
14. Dances with Wolves (1990) (producer)
15. Revenge (1990/I) (executive producer)
Director
A Little War of Our Own (2011) (pre-production)
1. Open Range (2003)
2. The Postman (1997)
3. Waterworld (1995) (uncredited)
4. Dances with Wolves (1990)