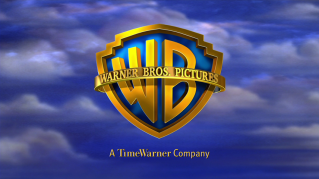 Founded
1918 (as Warner Bros. West Coast Studios)
1923 (as Warner Bros. Pictures)
Headquarters
Burbank, California, United States
Key People
Kevin Tsujihara (Chairman and CEO)
Edward A. Romano (Vice Chairman)
Toby Emmerich (President and Chief Content Officer)
For more information;-
Warner Bros- Wikipedia
Warner Bros. Entertainment, Inc.,
also known as Warner Bros. Pictures
or simply Warner Bros. (the often-spoken Warner Brothers
is not used by the company, despite the fact that "bros."
is an abbreviation of "brothers")
is an American producer of film and television entertainment.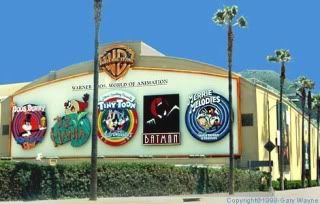 One of the major film studios, it is a subsidiary of Time Warner,
with its headquarters in Burbank, California and New York City.
Warner Bros. has several subsidiary companies, including
Divisions
Warner Bros. Interactive Entertainment
Warner Bros. Television
Warner Bros. Animation
Warner Home Video
Warner Bros. Digital Networks
Subsidiaries
New Line Cinema
Castle Rock Entertainment
Turner Entertainment Co
DC Entertainment
DC Films
The CW (50%)
Flagship Entertainment (49%)
One of the studio's first CinemaScope films,
The High and the Mighty (now owned by John Wayne's
company Batjac),
enabled the studio to show a profit.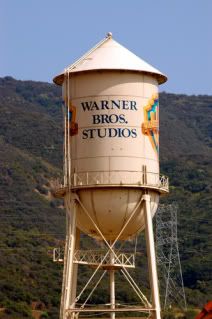 ..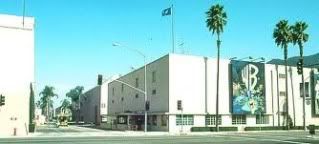 Movies produced/released by Warner Bros.
For more information;-
Warner Bros- Wikipedia
_____________________________________________________________________________________
BACKLOT
Warner Brothers, Western Street
Scenes from
The Shootist
filmed here
In late May 2003, the Laramie Street western sets were bulldozed away,
being replaced by a new suburban street.
The following pictures are from the personal collection of Stephen Lodge.


Looking north or northeast.
This is what was at one time called Laramie Street;
that was when Warner's had another huge Western Street set.
Together that made for blocks and blocks of streets.
This was taken around 1980, when, I think, they were doing the new Maverick series
with James Garner.
An article in Life magazine in the late '50's showed the WB
back lot Western streets from the air. and there were
at least six companies shooting on one block,
around the corner, on the next block, etc.


Looking east or southeast. Note the side street.
This side street could be used as an entirely different town,
when shot from different angles.


Taken from the side street looking west or southwest toward the main street.
This angle seen many times in old Mavericks, Sugarfoots, Cheyennes, etc,
in the '50's. It looked like a back lot even then.

Looking south or southwest. Note the familiar mountain in the background.
possibly Mt. Lee!, the other side is the Hollywood sign.
It can also be seen in many pictures shot on the Universal back lot
which parallels Warner Bros.
Photographs by Stephen Lodge
See;-
Warner Bros V.I.P. Studio Tour
For more information;-
Warner Bros- Wikipedia
For more information
Studios, Backlots and Ranches
[extendedmedia] [/extendedmedia]
N.B
All information correct at original posting, for updated information
please click on wikipedia link