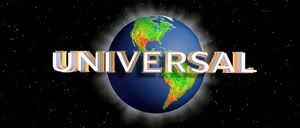 Founded
June 8, 1912
Los Angeles, California, U.S.
Carl Laemmle, Founder
Headquarters
Universal City, California, U.S.
Florida
Key People
Carl Laemmle, Founder
Ronald Meyer, President / Chief Operating Officer
Owner(s)
United States General Electric (80%)
France Vivendi (20%)
Parent
NBC Universal
Website
http://www.universalstudios.com
For more information;-
Universal Pictures- Wikpedia
Universal Pictures
(sometimes called Universal City Studios or Universal Studios for short),
a subsidiary of NBC Universal, is one of the six major movie studios.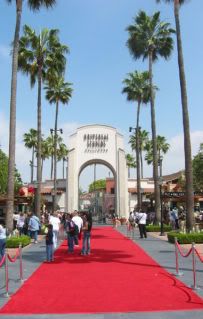 Founded in 1912 by Carl Laemmle, it is one of the oldest American movie studios
still in continuous production. On May 11, 2004, the controlling stake in the company
was sold by Vivendi Universal to General Electric, parent of NBC
. The resulting media super-conglomerate was renamed NBC Universal,
while Universal Studios Inc. remained the name of the production subsidiary.
In addition to owning a sizable film library spanning the earliest decades of cinema
to more contemporary works, it also owns a sizable collection of TV shows
through its subsidiary NBC Universal Television Distribution.
It also acquired rights to several prominent filmmakers' works
originally released by other studios through its subsidiaries over the years.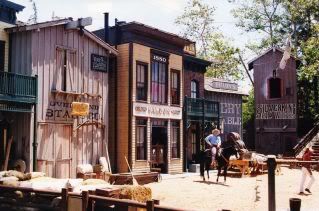 Its production studios are at 100 Universal City Plaza Drive in Universal City, California.
Distribution and other corporate offices are in New York City.
Universal Pictures is the second-longest-lived Hollywood studio;
Viacom-owned Paramount Pictures is the oldest by a month.
_____________________________________________________________________________________
BACKLOT

SIX POINTS TEXAS
Despite tour guides telling us the Six Points Texas area has been used since the silent era, only one building dates back to those days (the Livery Stable barn seen in the photo above). The western street from the silent days was closer to the front lot.
Denver Street is the only western street on the backlot still in it's original position.
Six Points is so-called because it consists of six Western streets all leading from one point. In the early days of Universal movie-making, visitors would gather at the Western streets to watch up to 6 films being shot simulataneously. As they were silent films, there was no problem with sound getting picked up, so the crowd were able to applaud the good guys and boo the bad guys.
There are two sets of doorways at Six Points - some are larger than life, to make the damsels in distress seem more vulnerable, and some are slightly smaller than life, to make the cowboys seem more imposing and impressive!
Tram On-Board Video with Whoopi Goldberg at Six Points (2007)

The main road through Six Points is named John Wayne Road.
Some of the buildings that currently make up Six Points were built in 1994/5 for the MGM/UA film Wild Bill, starring Jeff Bridges.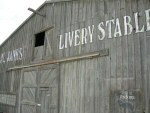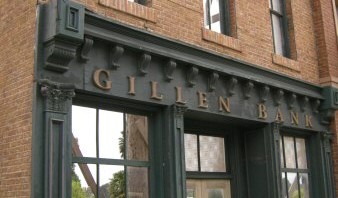 "Six Points has a history almost as rich as the wild west it imitates.
It was here that the very first filming was done on the Universal lot in 1915. In those early days, when film had no sound, as many as six different movies could be shot here at the same time.
Since each western street set is different, movie companies could change 'towns' by merely moving around the corner.
One of the six converging streets has the livery stable (photo on the right) where Mae West saved W.C.Fields' life in My Little Chickadee. In later years, the boots that walked these dusty streets were worn by men who became legends: John Wayne, James Stewart, Tom Mix, Andy Devine, Audie Murphy and Clint Eastwood, to name a few."
From Inside Universal Studios, 1990
SIX POINTS TEXAS - Excerpts from Studio Guide Manual, 1999
This particular street we're on is known as John Wayne Road, named, of course, after the most famous western star of all. "The Duke" did several westerns here on our lot including The War Wagon and Rooster Cogburn.
Though most of the sets in this area have been around since the early 1900s, some of the structures were built more recently for the United Artists film Wild Bill, starring Jeff Bridges.
Historically, this area has been called "Six Points Texas" because there are six different western streets that meet in the central area. When Westerns were shot here frequently, each street was set-up as a complete town, with its own bank, sheriff's office, hotel and saloon. In the silent film days, six different Westerns could be shot at any one time. That's one of the reasons why more movies have been filmed here than any other spot in the world! The great thing about having six different streets is that there were six different towns: whenever the sheriff had to tell a bad guy to get out of town, all he had to do was turn the corner and he was out of town!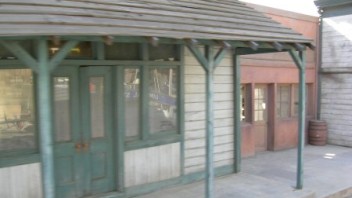 .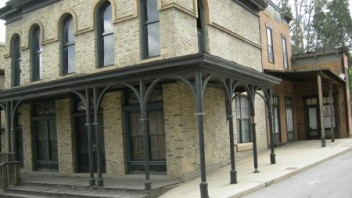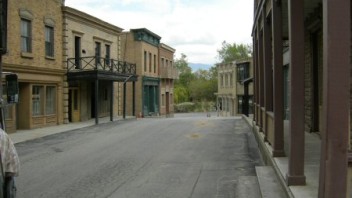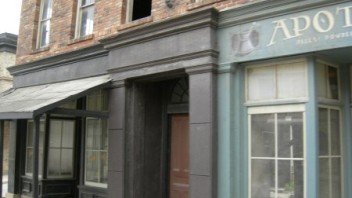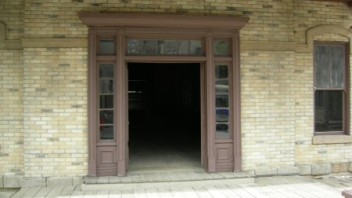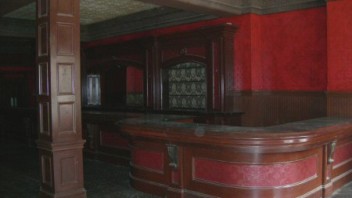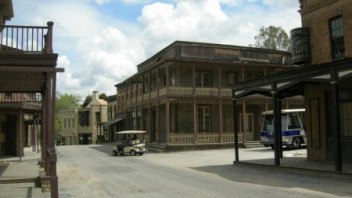 Movies Made Here:-
Seen on Screen: Universal Studios Hollywood [Six Points]
___________________________________________________________________________________
BACKLOT- Previously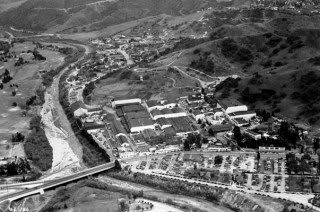 A 1940's aerial view of the lot.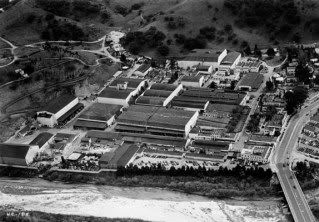 A 1924 view of the lot.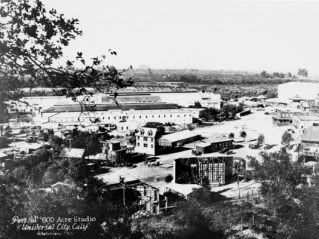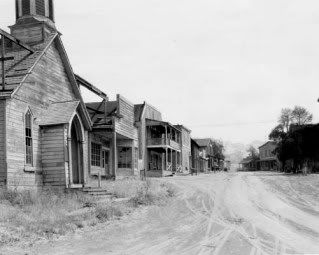 The western street in the early years.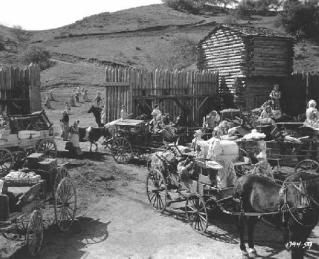 The fort as seen in a 1955 film
For more information;-
Universal Pictures- Wikpedia
For more information
Studios, Backlots and Ranches
[extendedmedia]
[/extendedmedia]
N.B
All information correct at original posting,
for updated information
please click on Wikipedia link