WE SAIL AT MIDNIGHT
Documentary
DIRECTED BY JULIAN SPIRO/ JOHN FORD
PRODUCED BY IAN DALRYMPLE
CROWN FILM UNIT/ MINISTRY OF INFORMATION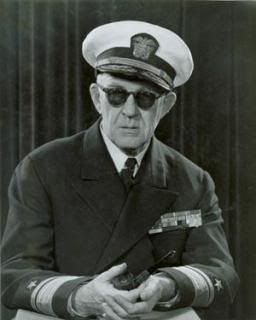 Summary
The mass production of a British tank is made possible by the supply
of an American machine tool. Rl.1.
At dawn two civilians witness the final test run of a new tank, the T414(220ft).
A tank officer reports to the War Office that the new tank is completely satisfactory but mass
production depends on obtaining from the United States a special gear machine tool(341ft).
Sir Alec Rootes(?)(429ft). A meeting of the Lend Lease Administration in Washington,
chaired by Edward R. Stettinius decides that this machine tool can be shipped to Britain
immediately(620ft).
The Ministry of War Transport in New York arranges the shipment to Britain(720ft).
At the Bullard Company, Bridgeport, connecticut, the machinetools are packed
for loading that night(837ft). Brooklyn Docks - the ship's captain is informed
of the special cargo(903ft). Rl.2. A fleet of trucks drive to Brooklyn docks
with police escort(429ft), the cases are loaded aboard(486ft),
the ship sails from New York(574ft). Ottawa, Naval control Office(629ft).
Convoy masters conference at a Canadian port(668ft); the convoy assembles(735ft);
convoy half way across the Atlantic(877ft). Rl.3. A German U-Boat sights the convoy
and submerges prior to attack(60ft). A steel mill workshop at Bullard's(110ft).
Convoy at action stations - a depth charge attack(189ft).
Tank production is held up die to the missing machine tool(420ft).
The ship is diverted from Glasgow to Liverpool to save two days -
railway flat cars take them to the factory(564ft).
The gear machine tools in place and working -
the completed tanks being transported on flat cars(610ft).
Note: All characters in this film, British, American and Canadian,
are portrayed by the officials and operatives themselves.
Original Music
Richard Addinsell