PILGRIMAGE
DIRECTED BY JOHN FORD
FOX FILM CORPORATION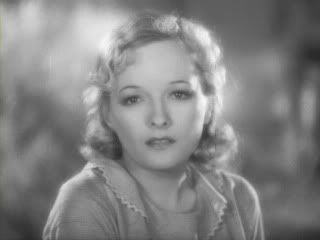 Information from IMDb
Plot Summary
Hannah Jessop fears being abandoned by her son Jim,
and she doesn't approve of his romance with Mary Saunders.
When Hannah discovers that Jim and Mary plan to wed, she sends her son off to fight in WWI, unaware that Mary is carrying his child.
For many years, Ford specialists such as Tag Gallagher and Joseph McBride
have been singling out this uncharacteristic melodrama
as one of the master's unsung masterpieces.
Full Cast
Henrietta Crosman ... Mrs. Hannah Jessop
Heather Angel ... Suzanne
Norman Foster ... Jim 'Jimmy' Jessop (Hannah's son)
Lucille La Verne ... Mrs. Kelly Hatfield
Maurice Murphy ... Gary Worth
Marian Nixon ... Mary Saunders
Jay Ward ... Jimmy Saunders (Suzanne and Jimmy Hessop's son)
Robert Warwick ... Major Albertson
Louise Carter ... Mrs. Rogers
Betty Blythe ... Janet Prescot
Francis Ford ... Mayor Elmer Briggs
Charley Grapewin ... Dad Saunders
Hedda Hopper ... Mrs. Worth (Gary Worth's mother)
Frances Rich ... The Nurse
Ann Brody ... Woman with Mrs. Goldstein (uncredited)
William Burress ... Mr. Goldstein (uncredited)
AndrÈ Cheron ... Shooting Gallery Proprietor (uncredited)
Ruth Clifford ... Schoolteacher (uncredited)
Marcelle Corday ... French Woman Paying Cabbie (uncredited)
James Donlan ... Barber (uncredited)
Bess Flowers ... Restaurant Extra (uncredited)
Edward Gargan ... Marty, Reporter (uncredited)
Mary Gordon ... Mrs. MacGregor (uncredited)
Si Jenks ... Jimmy Gish, Station Agent (uncredited)
Claude King ... Ship Captain (uncredited)
Wilbur Mack ... New York City Mayor (uncredited)
Margaret Mann ... Mrs. Quincannon (uncredited)
Alphonse Martell ... Frenchman at Shooting Gallery (uncredited)
Greta Meyer ... Mrs. Haberschmidt (uncredited)
Frank Moran ... Sergeant on Train (uncredited)
Frances Morris ... Nurse (uncredited)
Jack Mower ... Soldier at Shooting Gallery (uncredited)
Sarah Padden ... Mother Of MIA (uncredited)
Inez Palange ... Mrs. Carlucci (uncredited)
Shirley Palmer ... Nurse (uncredited)
Jack Pennick ... A Minute for Each Cedar soldier (uncredited)
Beatrice Roberts ... Sick Nurse (uncredited)
Rosa Rosanova ... Mrs. Goldstein (uncredited)
Harry Tenbrook ... Soldier on Train (uncredited)
August Tollaire ... Villager (uncredited)
Adele Watson ... Mrs. Simms, Hannah's Neighbor (uncredited)
Leo White ... Floorwalker at Fashion Show (uncredited)
Writing Credits
Barry Conners writer
Henry Johnson uncredited
Philip Klein writer
Dudley Nichols dialogue
Basil Woon uncredited
I.A.R. Wylie story "Pilgrimage"
Original Music
R.H. Bassett (uncredited)
Cinematography
George Schneiderman