THE BEGUILED
DIRECTED BY DON SIEGAL
PRODUCED BY DON SIEGAL/ CLINT EASTWOOD
THE MALPASO COMPANY
UNIVERSAL PICTURES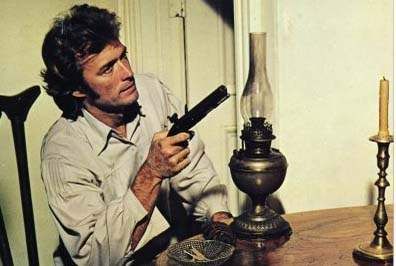 Information from IMDb
Plot Summary
During the civil war, injured Yankee soldier, John McBurney is rescued on the verge of death
by a teenage girl from a southern boarding school.
She manages to get him back to the school, and at first the all-female staff and pupils are scared.
As he starts to recover, one by one he charms them and the atmosphere
becomes filled with jealousy and deceit.
Written by Col Needham
Full Cast
Clint Eastwood ... John McBurney
Geraldine Page ... Martha
Elizabeth Hartman ... Edwina
Jo Ann Harris ... Carol
Darleen Carr ... Doris
Mae Mercer ... Hallie
Pamelyn Ferdin ... Amy
Melody Thomas Scott ... Abigail (as Melody Thomas)
Peggy Drier ... Lizzie
Patricia Mattick ... Janie (as Pattye Mattick)
Charlie Briggs ... 1st Confederate Captain (as Charles Briggs)
George Dunn ... Sam Jefferson
Charles Martin ... 2nd Confederate Captain
Matt Clark ... Scrogins
Patrick Culliton ... Miles Farnswoth
Buddy Van Horn ... Soldier (as Wayne 'Buddy' Van Horn)
Randy Brown ... Confederate Sergeant (uncredited)
Victor Izay ... Wagon Driver (uncredited)
Bill Lee ... Singer (uncredited)
Jim Malinda ... Wade (uncredited)
Produced
Jennings Lang .... executive producer
Don Siegel .... producer (as Donald Siegel)
Claude Traverse .... associate producer
Clint Eastwood .... executive producer (uncredited)
Writing Credits
Albert Maltz (screenplay) (as John B. Sherry) and
Irene Kamp (screenplay) (as Grimes Grice)
Thomas Cullinan (from the novel by)
Claude Traverse rewrite (uncredited)
Original Music
Lalo Schifrin
Cinematography
Bruce Surtees
Trivia
Don Siegel's favorite of all his films.
Other titles contemplated by Universal Pictures were "Pussy-footing Down at the Old Plantation" and "On One I Walked".
During the making of this film, Clint Eastwood directed his very first film, a behind the scenes look at his director Don Siegel at work called The Beguiled: The Storyteller.
This is one of only three films to date in which Clint Eastwood's character dies. Both Eastwood and director Don Siegel had to fight with the bosses at Universal Pictures to keep this ending.
Goofs
Anachronisms
Edwina sings a couple of lines from the gospel song "In the Garden," which wasn't written until 1912, more than 50 years after the time of the story.
When McB is playing cards the deck has both the pictures (hearts, spades, etc) and the number in the corner. They didn't put #s on cards until 1864 and it was extremely rare to see a deck with them until 20-30 years after the war
Watch the Trailer
[extendedmedia]
[/extendedmedia]
Filming Locations
Ashland-Belle Helene Plantation - State Highway 75, Geismer, Louisiana, USA
Baton Rouge, Louisiana, USA
Geismer, Louisiana, USA