Here is a tantalizing bit of film history that has yet to reveal it's secrets: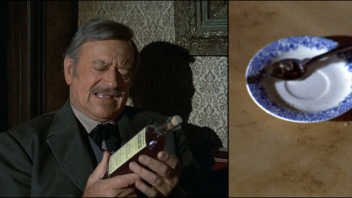 The label is an exact match to the bottle used in THE SHOOTIST, but the bottle is different in that it is thinner, lower necked and amber glass. It came from a Paramount set dresser, who said it was left on a train during a 1985 MacGYVER shoot. Knowing this, I began to look at other Paramount located programs and found these possible uses. I say possible, due to TV LAND prints being awful for the color episodes of GUNSMOKE.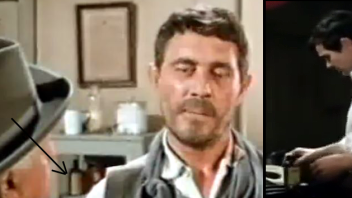 Not clear enough to make a positive identification, but a good prospect since Doc Adams' favorite 'cure' was laudanum. I am open to any suggestions as to where to look further. It could be HAVE GUN WILL TRAVEL, BONANZA or ????
Thanks.
rick