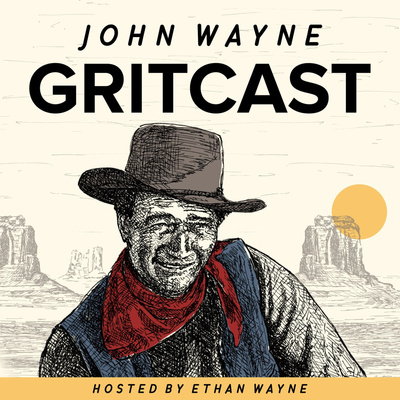 Episode 25 - Mark Rydell
This week's guest on the John Wayne Gritcast is Mark Rydell. The legendary Director of one of the most beloved John Wayne films of all time, The Cowboys. It is the 50th anniversary of the film's release and Ethan and Mark haven't seen each other since they were on location.
Ethan sits down with Mark in a very special location in Los Angeles to discuss Mark's amazing career and working with John Wayne on The Cowboys. Mark describes being a little nervous to work with Duke, since the two were on opposite sides of the political spectrum, but he remembers that not being an issue at all. The two really enjoyed working together.
He also details working with his friend, Steve McQueen. He then tells the story about how he discovered Bette Midler and fought to get her cast in the Rose. The executives quickly apologized after 3 days of seeing her on set.
Mark turned 93 this week and it is such an honor to have Mark as a guest on the John Wayne Gritcast.