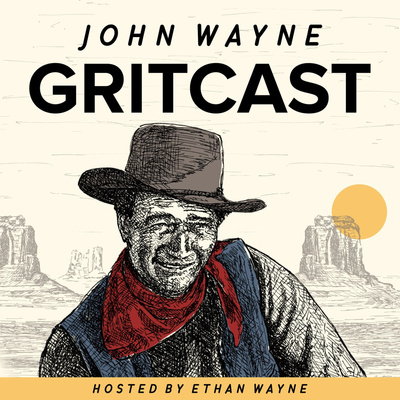 Episode 24 - Aissa Wayne
This week on the John Wayne Gritcast, Ethan sits down with his sister, Aissa Wayne, to discuss growing up with their dad, John Wayne.
She talks about traveling on the Wild Goose and remembers a horrible storm where the ocean crashed through the salon of the boat. She also remembers travelling with her father and all of his friends, including Ernie Saftig (listen to Tom Saftig's podcast here).
The two also talk about some of the lessons John Wayne taught them, including teaching Aissa not to lie in Africa on the set of Hatari. She then tells the story of how she snuck Bush Babies on the plane with them coming home from Africa!
This is a really great episode packed with stories about growing up with John Wayne! Stay tuned for a part 2 with Aissa.