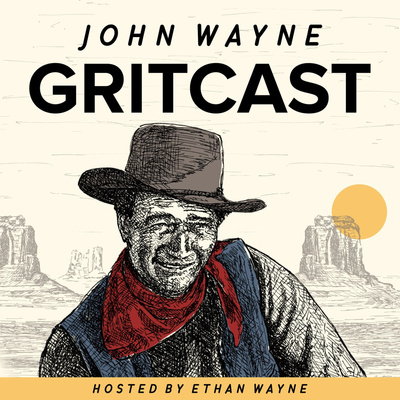 Episode 2 - Patrick Wayne - Part 2
In this episode, Ethan continues his conversation with Patrick Wayne where they share their own experiences in Hollywood, their family memories, and answer some fun questions about their lives and the life of their father, John Wayne. We are also lucky enough to have Marisa Wayne join the conversation!
The three continue the conversation from Episode 1 by hearing how Patrick got started acting with John Wayne and how John Ford gave him his first job. From Rio Grande, to The Quiet Man, to Big Jake, Patrick recounts fun memories on set.
What was it like growing up with the Wayne siblings? They discuss growing up in a blended family and how John Wayne raised them all to be very close. Patrick tells the story of how Ethan tricked him and it ended up bringing the family closer together. They also discuss how Patrick stepped in and looked after them after their father, John Wayne, passed away.
Patrick, Marisa, and Ethan answer fun questions about different topics including what actors they would want to play them in a movie based on their families' lives, their favorite lines they have delivered, their favorite movies to watch, and find out their favorite Hollywood co-workers!
Finally, we hear how Patrick has reacted to the rise in technology through the years and how he thinks John Wayne would react to social media.