Britannia Mews is a 1949 British drama film directed by Jean Negulesco
and starring Dana Andrews, Maureen O'Hara,
Sybil Thorndike, Fay Compton and A.E. Matthews.
In Victorian London, a young woman marries a poor drunken artist
and struggles to make ends meet.
After his death, she takes in a lodger whom she soon falls in love with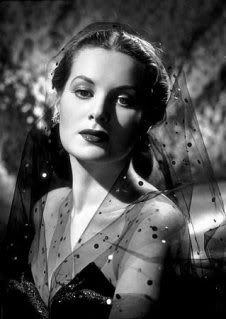 ..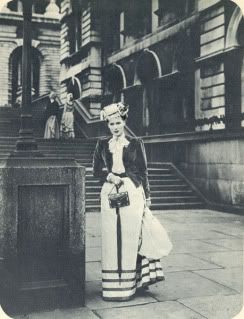 As a co-star to Dana Andrews, Maureen is as red bloodied as ever.
As you would expect, quite a few Brits floating
around in this one, Dame Sybil Thorndike , and that
wonderful British actor Wifred Hyde-White.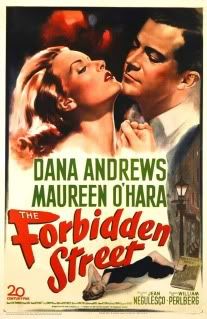 User Review
Author: marcslope from New York, NY
Keeping Maureen O'Hara on its payroll throughout the 1940s was one of the smartest things Twentieth Century Fox ever did: She was capable and spirited, and so pretty that it wouldn't have mattered if she couldn't act at all. Here she is in a typically feisty role, a well-to-do London miss who marries badly and becomes victimized by a creepy old streetwoman (Dame Sybil Thorndike). As a melodrama in the "Gaslight" vein with bizarre comedy touches, it's fairly silly, but there's much to savor, especially in the details: an atmospheric backlot set (I think was actually filmed on 20th's British soundstage), blackmail, puppetry, cackling hags, some tasty dialogue, and one exceedingly odd moment where Dana Andrews invites his ladylove's little brother to bed.