screen-capture-2.png
HENRY BRANDON
Information from IMDb
Date of Birth
8 June 1912,
Berlin, Germany
Date of Death
15 February 1990,
Los Angeles, California, USA (heart attack)
Birth Name
Heinrich von Kleinbach
Height
6' 5" (1.96 m)
Trivia
Often played Indian, Arab, Persian, Native American and East Asian characters, though his ancestry was German.
Injured in a bar fight at the Brass Rail during the filming of Babes in Toyland (1934).
Long-time companion of actor Mark Herron, who was Judy Garland's fourth husband.
Attended Stanford University for three years.
Mini Biography-1
German-born Henry Brandon was a character actor in American films,
most often seen in villainous roles. His parents emigrated to the US shortly after his birth.
His early interest in acting led him to study at the acclaimed Pasadena Community Playhouse.
He landed the lead villain role in the Stan Laurel and Oliver Hardy film Babes in Toyland (1934),
and rapidly became a familiar and reliable heavy in pictures both large and small.
In 1936 he adopted the stage name Henry Brandon after several years of being billed
as either Henry or Harry Kleinbach.
He captivated thriller audiences as the sinister Dr. Fu Manchu in Drums of Fu Manchu (1943),
yet balanced things by playing a sizable number of sympathetic roles as well,
such as the skilled foreman Joe Dombrowski in Black Legion (1937).
He continued to work on stage throughout his film career,
playing the villain for many years in the record-length run of the melodrama "The Drunkard".
His sharp features led him rather incongruously to be cast as Indian chiefs in two John Ford features,
The Searchers (1956) and Two Rode Together (1961).
He kept busy in films and occasional television roles,
as well as reprising his role in "The Drunkard" onstage in the 1980s,
until the end of his life.
Brandon was a confirmed bachelor.
IMDb Mini Biography By: Jim Beaver
Mini-Biography-2
Henry Brandon was an American character actor in more than one hundred films,
known for having portrayed Indian, Arab, Persian, Turkish, Native American,
and East Asian roles, usually villains.
Born Heinrich von Kleinbach in Berlin, Germany, his parents emigrated to the United States while he was still an infant. A stage actor, he performed on Broadway and continued to act on stage periodically throughout his acting career. He made his motion picture debut in 1932. His most famous acting roles were as "Chief Cicatrice" (Scar) in John Ford's The Searchers in 1956 and "Chief Quanah Parker" in Ford's Two Rode Together in 1961.
In 1955, Brandon portrayed Nate Champion, the first casualty of the Johnson County War of Wyoming, in an episode of Jim Davis' syndicated western television series Stories of the Century. A second episode of that series dealing with the Johnson County War focuses on Ella Watson or "Cattle Kate" and her companion, Jim Averill, who were lynched by vigilantes.
In 1940 Brandon appeared in the title role of the famous Republic serial Drums of Fu Manchu. He also played a French army captain in Robert Aldrich's Vera Cruz (1954) and "Officer Chaney" in John Carpenter's 1976 film Assault on Precinct 13. Many people will remember him for his role as "Silas Barnaby", the evil character in the Stan Laurel and Oliver Hardy 1934 classic Babes in Toyland later retitled March of the Wooden Soldiers. He was also the nasty opera manager who signed Alfalfa to an unbreakable contract singing "The Barber of Seville" in the Little Rascals/Our Gang short Our Gang Follies of 1938. In 1959, he played the role of Gator Joe in "Woman in the River" of the ABC/Warner Brothers crime drama, Bourbon Street Beat. He portrayed the foreign spy Derek in a 1965 two-part episode of CBS's Mister Ed. In the 1960s ABC series The Outer Limits, Brandon played General Crawford in the episode "The Chameleon" starring Robert Duvall.
He is perhaps best remembered for his role as Acacius Page in the 1958 film Auntie Mame.
Brandon died in 1990 from a heart attack. He was cremated.
Filmography
Actor
1989 Wizards of the Lost Kingdom II...Zarz
1987 Murder, She Wrote (TV series)– Crossed Up (1987) … Abel Gorcey
1984 E/R (TV series)– Say It Ain't So (1984) … Mr. Pavlic
1983 To Be or Not to Be...Nazi Officer
1983 Little House: Look Back to Yesterday (TV movie)...Otis Wagner
1981 Evita Peron (TV movie)...Gen. Pedro Ramirez
1979 Hard Knocks
1978 Bud and Lou (TV movie)
1978 The Next Step Beyond (TV series)
– Key to Yesterday (1978)
– Out of Body (1978) … The Prosecuting Attorney
1977 Run for the Roses...Jeff
1977 Mission to Glory: A True Story
1976 Assault on Precinct 13...Chaney
1975 The Rookies (TV series)– The Voice of Thunder (1975) … Doug Shore
1975 The Manhandlers...Carlo
1975 Kolchak: The Night Stalker (TV series)– The Trevi Collection (1975) … The Man
1974 When the North Wind Blows...Avakum
1973 So Long, Blue Boy...Buck
1973 Night Gallery (TV series)– The Doll of Death (1973) … Vereker
1973 Gentle Savage...Holy Man
1972 O'Hara, U.S. Treasury (TV series)– Operation: Lady Luck (1972) … Ham Jason
1969 Mission: Impossible (TV series)– The Brothers (1969) … Farid
1965-1969 Get Smart (TV series)
Belasco / Zukor
– Pheasant Under Glass (1969) … Belasco
– School Days (1965) … Zukor
1967 Custer (TV series)– Breakout (1967) … Fire Cloud
1967 Mr. Terrific (TV series)– Harley and the Killer (1967) … Herman von Brock
1967 The Virginian (TV series)– Yesterday's Timepiece (1967) … Swift Wolf
1967 The Search for the Evil One...Martin Borman
1964-1966 Combat! (TV series)
– A Child's Game (1966) … Hans
– Mountain Man (1964) … German Lt.
1966 Laredo (TV series)– Miracle at Massacre Mission (1966) … Quahada
1966 Daniel Boone (TV series)– The Deserter (1966) … Lije Moody
1965 Branded (TV series)– Fill No Glass for Me: Part 1 (1965) … Cleve
1965 Honey West (TV series)– A Matter of Wife and Death (1965) … Alexander Sebastian
1965 Mister Ed (TV series)
– Spies Strike Back (1965) … Derek
– Coldfinger (1965) … Derek
1965 F Troop (TV series)– Scourge of the West (1965) … Indian Chief (Shug)
1964 The Outer Limits (TV series)– The Chameleon (1964) … General Crawford
1964 Grindl (TV series)– Grindl, Girl Wac (1964) … German Major
1964 Disneyland (TV series)
– The Ballad of Hector the Stowaway Dog: Who the Heck Is Hector? (1964) … Circus Roustabout
– The Ballad of Hector the Stowaway Dog: Where the Heck Is Hector? (1964) … Circus Roustabout
1963 Captain Sindbad...Col. Kabar
1960-1962 77 Sunset Strip (TV series)
Benin / Darius
– The Diplomatic Caper (1962) … Benin
– Trouble in the Middle East (1960) … Darius
1961 Adventures in Paradise (TV series)
Kahuna / Totani
– The Assassins (1961) … Totani
– Angel of Death (1961) … Kahuna
1961 The Bob Cummings Show (TV series)– Re: Fifi (1961)
1961 Two Rode Together...Chief Quanah Parker
1961 Whispering Smith (TV series)
J. Burton Hamilton / Rex Denton
– The Mortal Coil (1961) … Rex Denton/J. Burton Hamilton
1961 Tallahassee 7000 (TV series)
– Hostage (1961)
– Best Laid Plans (1961) … Otto
1961 Gunslinger (TV series)– The Death of Yellow Singer (1961) … Two Bows
1960-1961 Gun Law (TV series)
Quick Knife / The Major
– Stolen Horses (1961) … Quick Knife
– The Deserter (1960) … The Major
1957-1961 Wagon Train (TV series)
Black Panther / Chief Dark Eagle / Chief Fire Cloud / …
– The Patience Miller Story (1961) … Chief Dark Eagle
– The Dr. Swift Cloud Story (1960) … Chief Fire Cloud
– The St. Nicholas Story (1959) … Ute Indian Chief
– The Martha Barham Story (1959) … Black Panther
– The Swift Cloud Story (1959) … Fire Cloud
in all 6 episodes
1960 Maverick (TV series)– A Bullet for the Teacher (1960) … Rand Storm
1960 Bronco (TV series)
Ohato / Yellow Moon
– Winter Kill (1960) … Ohato
– Legacy of Twisted Creek (1960) … Yellow Moon
1960 Shotgun Slade (TV series)– The Fabulous Fiddle (1960) … Trigg Bronson
1960 Captain Brassbound's Conversion (TV movie)...Sheik Sidi El Assif
1960 General Electric Theater (TV series)– The Story of Judith (1960) … Anchior
1959-1960 Lawman (TV series)
Joshua Haney aka Many Horses / Tall Horse
– To Capture the West (1960) … Tall Horse
– The Last Man (1959) … Joshua Haney aka Many Horses
1960 Letter to Loretta (TV series)– Mrs. Minton (1960) … John Buckley
1960 The Rebel (TV series)– Gold Seeker (1960) … Running Wolf
1960 Lock Up (TV series)– A Reputation (1960) … Johnny Kellso
1959 Zane Grey Theater (TV series)– The Ghost (1959) … Whit Ransome
1959 The Lawless Years (TV series)– The Joe Angelo Story (1959) … Mendy Hymar
1959 The Deputy (TV series)– The Big Four (1959) … Johnny Ringo
1959 Bourbon Street Beat (TV series)– Woman in the River (1959) … Gator Joe
1959 Play of the Week (TV series)– Medea (1959) … Jason
1959 The Big Fisherman...Menicus
1959 The Texan (TV series)– The Man Hater (1959) … Crowley
1959 Okefenokee...Joe Kalhari
1958 Auntie Mame...Acacius Page
1958 The Buccaneer...British Major
1958 Westinghouse Desilu Playhouse (TV series)– The Case for Dr. Mudd (1958) … Williams
1958 Decision (TV series)– The Tall Man (1958) … Frank Dawson
1958 Tombstone Territory (TV series)– The Outcasts (1958) … Sect Member
1957 Have Gun - Will Travel (TV series)– The Yuma Treasure (1957) … Chief Gerada
1957 The Court of Last Resort (TV series)– The Jim Thompson Case (1957) … Jim Thompson
1957 Suspicion (TV series)– The Flight (1957) … Colonel Torezano
1957 The Restless Gun (TV series)– The New Sheriff (1957) … Tracer Givens
1957 M Squad (TV series)– The Golden Look (1957) … Bert Fallon
1957 The Adventures of Jim Bowie (TV series)– Epitaph for an Indian (1957) … Quint Oxley
1957 The Land Unknown...Dr. Carl Hunter
1957 Omar Khayyam...Commander
1957 Robert Montgomery Presents (TV series)– Victoria Regina (1957)
1957 Hell's Crossroads...Jesse James
1956 Broken Arrow (TV series)– Passage Deferred (1956) … Judd Buckley
1956 The Ten Commandments...Commander of the Hosts
1956 Bandido...Gunther
1956 Comanche...Black Cloud
1956 The Searchers...Chief Cicatriz - Scar
1956 Silent Fear...Cliff Sutton
1955 Lady Godiva of Coventry...Bejac (uncredited)
1955 Soldiers of Fortune (TV series)– The Greatest Beast (1955) … Ki Yang
1955 Stories of the Century (TV series)– Nate Champion (1955) … Nate Champion
1954 Vera Cruz...Capt. Danette
1954 Rocky Jones, Space Ranger (TV series)
– Pirates of Prah: Chapter III (1954) … Rinkman (uncredited)
– Pirates of Prah: Chapter II (1954) … Rinkman (uncredited)
– The Pirates of Prah: Chapter I (1954) … Rinkman
1954 Casanova's Big Night...Capt. Rugello
1954 Knock on Wood...Second Trenchcoat Man
1953 War Arrow...Maygro
1953 The Caddy...Mr. Preen
1953 The War of the Worlds...Cop at Crash Site
1953 Tarzan and the She-Devil...M'Tara, Locopo Chief
1953 Pony Express...Joe Cooper
1953 Raiders of the Seven Seas...Captain Goiti
1953 Scared Stiff...Pierre
1953 Hollywood Opening Night (TV series)– The Shepherd's Touch (1953)
1951-1952 Family Theatre (TV series)
– A Star Shall Rise (1952)
– Hill Number One: A Story of Faith and Inspiration (1951) … Cassius Longinus
1952 Biff Baker, U.S.A. (TV series)– Koblen (1952)
1952 The Schaefer Century Theatre (TV series)– Portfolio Twelve (1952)
1952 Hurricane Smith...Sam
1952 Cavalcade of America (TV series)– Poor Richard (1952)
1952 Gruen Guild Playhouse (TV series)
– Out of the Dark (1952)
– Counterplot (1952)
1952 Wagons West...Clay Cook
1952 Scarlet Angel...Pierre
1952 Harem Girl...Hassan Ali
1951 Flame of Araby...Malik
1951 The Golden Horde...Juchi, Son of Genghis Khan
1951 Cattle Drive...Jim Currie
1950 Lights Out (TV series)– The Riverman (1950)
1949 Suspense (TV series)– The Case of Lady Sannox (1949) … Dr. Douglas Stone
1949 Tarzan's Magic Fountain...Siko
1949 The Fighting O'Flynn...Lt. Corpe
1948 Wake of the Red Witch...Kurinua (uncredited)
1948 The Paleface..Wapato (medicine man)
1948 Joan of Arc...Capt. Giles de Rais
1948 Hollow Triumph...Big Boy (uncredited)
1948 Canon City..Freeman
1948 Old Los Angeles..Larry Stockton
1947 End of the Rainbow..Chinese Junk Captain (uncredited)
1943 Edge of Darkness..Major Ruck (uncredited)
1942 Night in New Orleans..Croupier (uncredited)
1941 The Corsican Brothers...Marquis de Raveneau (uncredited)
1941 Bad Man of Deadwood...Ted Carver
1941 Hurricane Smith...Sam Carson (as Harry Brandon)
1941 The Shepherd of the Hills...Bald Knobber (uncredited)
1941 Two in a Taxi...Professor
1941 Underground...Josef Rolf, Underground Member Shot by Gestapo
1940 The Son of Monte Cristo..Lt. Schultz
1940 Dark Streets of Cairo..Hussien
1940 Under Texas Skies...Tom Blackton
1940 Doomed to Die...Attorney Victor Martin
1940 The Ranger and the Lady...General Augustus Larue
1940 Florian...Groom (uncredited)
1940 Ski Patrol...Jan Sikorsky
1940 Half a Sinner...Handsome, Red's Sidekick
1940 Drums of Fu Manchu...Dr. Fu Manchu
1939 Geronimo (scenes deleted)
1939 The Marshal of Mesa City...Duke Allison
1939 Nurse Edith Cavell...Lt. Schultz
1939 Beau Geste...Renouf - Another Deserter
1939 Conspiracy...Carlson - Crewman
1939 Buck Rogers...Capt. Laska
1939 Pirates of the Skies...Gang Pilot (uncredited)
1938 The Last Warning...Willie the Creep (uncredited)
1938 The Last Express...Henchman Pinky
1938 If I Were King...Soldier (uncredited)
1938 Spawn of the North...Davis (uncredited)
1938 Three Comrades...Valentin - Man with Eye Patch (uncredited)
1938 I Met My Love Again...Bruno, painter (uncredited)
1937 Wells Fargo...Larry (uncredited)
1937 Our Gang Follies of 1938 (short)...Barnaby (opera impressario)
1937 Marie Walewska...Staff Officer (uncredited)
1937 Island Captives...Dick Bannister
1937 West Bound Limited...Joe Forbes
1937 The Last Train from Madrid...Radio Announcer (uncredited)
1937 Carnival in Paris (short)...Louis
1937 I Promise to Pay...Henchman Fancyface
1937 Secret Agent X-9...Blackstone
1937 Jungle Jim...The Cobra
1937 Black Legion...Joe Dombrowski
1936 Killer at Large...Mr. Zero
1936 The Garden of Allah...Hadj
1936 Big Brown Eyes...Don Butler (as Henry Kleinbach)
1936 The Preview Murder Mystery...The Bat Man (uncredited)
1936 The Trail of the Lonesome Pine...Wade Falin
1935 Metropolitan Nocturne (short)
1934 Babes in Toyland...Barnaby (as Henry Kleinbach)
1932 The Sign of the Cross...Spectator at Colosseum (uncredited)
,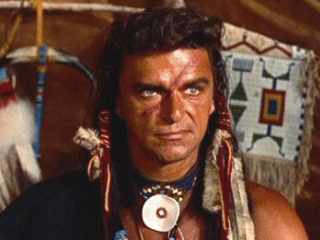 Best Wishes
Keith
London
-
England