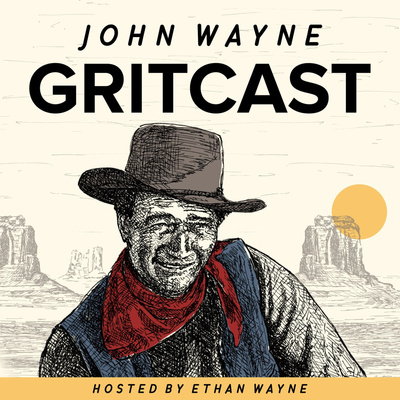 Episode 26 - Russell Molina
This week's guest on the John Wayne Gritcast is Chairman of Texas Rangers 2023 and Vice Chairman of Texas Rangers Association Foundation, Russell Molina! Russell has a big job over the next 2 years, he is spearheading a statewide event in Texas celebrating the Texas Rangers Bicentennial.
In this episode, Ethan and Russel speak about the history and the importance of the Texas Rangers. John Wayne played a Texas Ranger in The Comancheros and was awarded an honorary Texas Ranger in 1979. That certificate will be on display in John Wayne: An American Experience, as we will be supporting the Texas Rangers in celebrating their Bicentennial anniversary.
Ethan and Russell also talk about the importance of classic American values that the Texas Rangers and John Wayne represent. They also speak about empowering the youth with practical skills and self-reliance.
We are so honored to be a part of the Texas Rangers Bicentennial celebration and to have had Russell as a guest on the podcast!