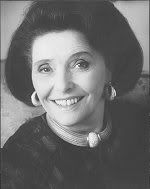 PATRICIA NEIL
INFORMATION FROM IMDb
Date of Birth
20 January 1926
Packard, Kentucky, USA
Date Of Death
8 August 2010
Edgartown, Mass.
Birth name
Patsy Louise Neal
Spouse
Roald Dahl (2 July 1953 - 17 November 1983) (divorced) 5 children
Trivia
Grandmother of model/actress Sophie Dahl and Luke Kelly.
Her struggle back from a debilitating stroke in the mid-1960s was chronicled in the film, The Patricia Neal Story (1981) (TV), starring Glenda Jackson.
Received the Women's International Center (WIC) Living Legacy Award in 1986.
She was offered the role of Mrs. Robinson in The Graduate (1967) but she was nervous about doing such a demanding role so soon after her stroke.
Roald was credited with helping her rehabilitate after her strokes. He designed her recovery routines.
Grew up in Knoxville, Tennessee.
Her own stroke recovery experiences led to her becoming a champion in the rehabilitation field. Her commitment to the rehabilitation center at Fort Sanders Regional Medical Center (in her hometown of Knoxville, Tennessee) led the Center to dedicate it in 1978 as The Patricia Neal Rehabilitation Center.
Enrolled in speech and drama at Northwestern University.
"Variety", the entertainment newspaper, mistakenly reported in their February 22, 1965 headline that Patricia Neal had died from her multiple strokes five days earlier. In truth, she remained in a coma for 21 days. Pregnant at the time, her daughter, Lucy Dahl, was born healthy.
After moving to New York, she earned her first job as a Broadway understudy after only two-and-a-half months of pounding the pavement in the production of "The Voice of the Turtle."
Has a summer home in Martha's Vineyard.
Mother of Ophelia Dahl, Lucy Dahl, Theo Dahl and Tessa Dahl.
Daughter, Olivia Twenty Dahl (born April 20, 1955 - d. November 17, 1962), died suddenly of complications from measles at the age of seven.
Member of Pi Beta Phi sorority
In 1947, the first time that Broadway's Tony Awards were presented, she won the Best Supporting or Featured Actress (Dramatic) Award for "Another Part of the Forest."
Is portrayed by Glenda Jackson in The Patricia Neal Story (1981) (TV)
Her classmates at Northwestern University included Cloris Leachman, Paul Lynde, Charlotte Rae, Charlton Heston, Martha Hyer, and Agnes Nixon.
Began a relationship with Gary Cooper on the set of The Fountainhead (1949). He was forty-seven, she was twenty-two. In 1951 Cooper separated from his wife with the intention of marrying Neal, however he never filed for divorce and in 1954 they reconciled. Meanwhile the affair with Neal had fizzled out, and she married Roald Dahl.
On March 4, 2007, she received one of the two Lifetime Achievement Awards presented annually by the SunDeis Film Festival at Brandeis University, following a screening of her classic film A Face in the Crowd (1957) (Roy Scheider was the other honoree).
In Italy, most of her films were dubbed by Clelia Bernacchi. She was occasionally dubbed by Franca Dominici -in The Fountainhead (1949); Giovanna Scotto -in The Day the Earth Stood Still (1951); Tina Lattanzi -in Diplomatic Courier (1952); as well as Anna Miserocchi.
Has performed at the Barter Theater in Abingdon, Virginia.
She has a grandchild from daughter, Ophelia Dahl, and Ophelia's partner, Lisa Frantzis.
Grandchildren Sophie Dahl (September 15,1977), Clover Martha Patricia Kelly (September 21,1984), Luke James Roald Kelly (July 17,1986), Ned Dahl Donovan (January 7,1994) from daughter Tessa; Phoebe Patricia Rose Faircloth (November 4,1988),Chloe Michaela Faircloth (September 12,1990) from daughter Lucy; Alexa Isabella Dahl (June 26,2005) from son Theo.
Personal Quotes
"In 1949, we stayed with one of my friends who had a book in which people were asked to write down their secret ambitions. Ronald Reagan wrote he'd like to be president. All those years ago!".
I think I was born stubborn, that's all.
"John Wayne had enormous appeal for the public, but I did not find him appealing in the least. I think my charms were lost on him too. He was going through marital problems, which kept him in a bad humor all the time. Duke was at odds with the director and could be a bully, particularly with a gay publicity man, who seemed to draw his wrath at every turn." - On Operation Pacific (1951)
[On Gary Cooper] He was the most gorgeously attractive man. Bright, too, though some people didn't think so.
[when she heard Paul Newman died] Somebody came in and told me that Paul had died, and I was heartbroken, because he was a beautiful man. I knew that he was a little ill, and I knew that he was probably going to die, but you know it's just so heartbreaking when one hears it.
Mini Biography
from Leonard Maltin's Movie Encyclopedia:
Strong dramatic actress whose real-life experiences rivaled any of her superb screen performances. After studying speech and drama at Northwestern University, she understudied on Broadway in "Voice of the Turtle" and won a Tony Award for Lillian Hellman's "Another Part of the Forest." This led to numerous offers from Hollywood, and she debuted opposite Ronald Reagan in John Loves Mary (1949). Neal's role in The Fountainhead (1949) resulted in a long, and much publicized, affair with the film's married star, Gary Cooper. Neal continued to work in films like The Breaking Point (1950), The Day the Earth Stood Still and Operation Pacific (both 1951), but suffered a nervous breakdown after ending the affair with Cooper. After recovering, she married writer Roald Dahl in 1953, and returned to American films as the woman who discovers the dangerous hayseed Lonesome Rhodes in A Face in the Crowd (1957).
Her career peaked with a searing, Oscarwinning performance as Alma, the house keeper in Hud (1963), but during the 1960s Neal sustained great personal tragedy: her youngest child, Theo, was hit by a cab and her daughter Olivia died from measles at the age of seven. She had finished In Harm's Way (1965) and had begun work on7 Women when she suffered a series of paralyzing strokes. Neal went through years of rehabilitation and made a triumphant comeback as the mother of a returning war veteran in The Subject Was Roses (1968), earning another Best Actress nomination. Since then, she has appeared sporadically in films like The Night Digger (1971), Baxter (1972), The Passage (1979), and Ghost Story (1981), and in several TV movies, Tail Gunner Joe (1977), All Quiet on the Western Front (1979), and most notably The Homecoming-A Christmas Story (1971), the forerunner of "The Waltons." Her autobiography "As I Am" (published in 1988) details her relationships with Cooper and Dahl; she was divorced from Dahl in 1983. Glenda Jackson played her in the TV movieThe Patricia Neal Story (1981).
Copyright © 1994 Leonard Maltin, used by arrangement with Signet, a division of Penguin Putnam, Inc.
Filmography
Actress:
1. Flying By (2009) .... Margie
2. For the Love of May (2000) .... Grammy May
3. Cookie's Fortune (1999) .... Jewel Mae 'Cookie' Orcutt
4. Heidi (1993) (TV) .... Grandmother
5. A Mother's Right: The Elizabeth Morgan Story (1992) (TV) .... Antonia Morgan
6. "Murder, She Wrote" .... Milena Maryska (1 episode, 1990)
- Murder in F Sharp (1990) TV episode .... Milena Maryska
7. "Hallmark Hall of Fame" .... Lois Swensen / ... (3 episodes, 1975-1990)
- Caroline? (1990) TV episode .... Miss Trollope
- All Quiet on the Western Front (1979) TV episode .... Paul's Mother
- Eric (1975) TV episode .... Lois Swensen
8. An Unremarkable Life (1989) .... Frances McEllany
9. Shattered Vows (1984) (TV) .... Sister Carmelita
10. Love Leads the Way: A True Story (1984) (TV) .... Mrs. Frank
11. "Glitter" .... Madame Lil (1 episode, 1984)
- Pilot (1984) TV episode .... Madame Lil
12. Ghost Story (1981) .... Stella Hawthorne
13. The Passage (1979) .... Mrs. Bergson
14. The Bastard (1978) (TV) .... Marie Charboneau
15. A Love Affair: The Eleanor and Lou Gehrig Story (1978) (TV) .... Mrs. Gehrig
16. Nido de viudas (1977) .... Lupe
... aka "Widows' Nest" - USA (video box title)
17. Tail Gunner Joe (1977) (TV) .... Sen. Margaret Chase Smith
18. The American Woman: Portraits of Courage (1976) (TV) .... Narrator
19. "Movin' On" (1 episode, 1975)
- Prosperity Number One (1975) TV episode
20. "Little House on the Prairie" .... Julia Sanderson (2 episodes, 1975)
... aka "L.H.O.T.P." - International (English title) (informal short title)
... aka "Little House: A New Beginning" - USA (last season title)
- Remember Me: Part 2 (1975) TV episode (voice) .... Julia Sanderson
- Remember Me: Part 1 (1975) TV episode .... Julia Sanderson
21. Hay que matar a B. (1975) .... Julia
22. Things in Their Season (1974) (TV) .... Peg Gerlach
23. "Kung Fu" .... Sara Kingsley (2 episodes, 1974)
- Blood of the Dragon: Part 2 (1974) TV episode .... Sara Kingsley
- Blood of the Dragon: Part 1 (1974) TV episode .... Sara Kingsley
24. Happy Mother's Day, Love George (1973) .... Cara
25. Baxter! (1973) .... Dr. Roberta Clemm
26. "Circle of Fear" .... Ellen Alexander (1 episode, 1972)
... aka "Ghost Story" - USA (original title)
- Time of Terror (1972) TV episode .... Ellen Alexander
27. "The Waltons" .... Olivia Walton (1 episode, 1971)
- The Homecoming: A Christmas Story (1971) TV episode .... Olivia Walton
28. The Night Digger (1971) .... Maura Prince
29. The Subject Was Roses (1968) .... Nettie Cleary
30. In Harm's Way (1965) .... Lt. Maggie Haynes
31. Psyche 59 (1964) .... Alison Crawford
32. "Espionage" .... Jeanne (1 episode, 1963)
- The Weakling (1963) TV episode .... Jeanne
33. Hud (1963) .... Alma Brown
34. "Ben Casey" .... Dr. Louise Chapelle (1 episode, 1963)
- My Enemy Is a Bright Green Sparrow (1963) TV episode .... Dr. Louise Chapelle
35. "Zero One" .... Margo (1 episode, 1962)
- Return Trip (1962) TV episode .... Margo
36. Westinghouse Presents: That's Where the Town Is Going (1962) (TV) .... Ruby Sills
37. "The Untouchables" .... Maggie Storm (1 episode, 1962)
- The Maggie Storm Story (1962) TV episode .... Maggie Storm
38. "Checkmate" .... Fran Davis (1 episode, 1962)
- The Yacht-Club Gang (1962) TV episode .... Fran Davis
39. "Drama 61-67" .... Beebee Fenstermaker (1 episode, 1962)
- Drama '62: The Days and Nights of Beebee (1962) TV episode .... Beebee Fenstermaker
40. Breakfast at Tiffany's (1961) .... 2-E (Mrs. Failenson)
41. Special for Women: Mother and Daughter (1961) (TV) .... Ruth Evans
42. "Play of the Week" .... Mistress (1 episode, 1960)
- Strindberg on Love (1960) TV episode .... Mistress
43. Strindberg on Love (1960) (TV) .... The Mistress (segment "The Stronger")
44. Clash by Night (1959) (TV) .... Mae Wilenski
45. "Rendezvous" .... Kate Merlin (1 episode, 1959)
- London-New York (1959) TV episode .... Kate Merlin
46. "Pursuit" .... Mrs. Conrad (1 episode, 1958)
- The Silent Night (1958) TV episode .... Mrs. Conrad
47. "Studio One in Hollywood" .... Caroline Mann / ... (2 episodes, 1954-1958)
... aka "Studio One" - USA (original title)
... aka "Studio One Summer Theatre" - USA (summer title)
... aka "Summer Theatre" - USA (summer title)
... aka "Westinghouse Studio One" - USA (alternative title)
... aka "Westinghouse Summer Theatre" - USA (summer title)
- Tide of Corruption (1958) TV episode .... Caroline Mann
- A Handful of Diamonds (1954) TV episode .... Miriam Leslie
48. "Playhouse 90" .... Margaret / ... (2 episodes, 1957-1958)
- The Gentleman from Seventh Avenue (1958) TV episode .... Rena Menken
- The Playroom (1957) TV episode .... Margaret
49. "Suspicion" .... Paula Elgin (1 episode, 1958)
- Someone Is After Me (1958) TV episode .... Paula Elgin
50. A Face in the Crowd (1957) .... Marcia Jeffries
... aka "Budd Schulberg's A Face in the Crowd" - USA (complete title)
51. "Matinee Theatre" (1 episode, 1956)
- The Good-Time Boys (1956) TV episode
52. "Omnibus" .... Herodias (1 episode, 1955)
- Salome (1955) TV episode .... Herodias
53. Stranger from Venus (1954) .... Susan North
... aka "Immediate Disaster" - USA
... aka "The Venusian" - USA
54. "Goodyear Playhouse" (1 episode, 1954)
... aka "Goodyear Television Playhouse" - USA (original title)
- Spring Reunion (1954) TV episode
55. La tua donna (1954) .... Contessa Germana de Torri
56. Something for the Birds (1952) .... Anne Richards
57. Target for Scandal (1952) .... Alice Kingsley
... aka "Washington Story" - USA (original title)
58. Diplomatic Courier (1952) .... Joan Ross
59. Week-End with Father (1951) .... Jean Bowen
60. The Day the Earth Stood Still (1951) .... Helen Benson
61. Canyon Pass (1951) .... Ann Challon
... aka "Raton Pass" - USA (original title)
62. Operation Pacific (1951) .... Lt. (j.g.) Mary Stuart
63. Three Secrets (1950) .... Phyllis Horn
64. The Breaking Point (1950) .... Leona Charles
65. Bright Leaf (1950) .... Margaret Jane Singleton
66. The Hasty Heart (1949) .... Sister Margaret Parker
... aka "Hasty Heart" - USA (poster title)
67. The Fountainhead (1949) .... Dominique Francon
68. John Loves Mary (1949) .... Mary McKinley
Thanks
1. Beyond Baklava: The Fairy Tale Story of Sylvia's Baklava (2007) (very special thanks)
2. Breakfast at Tiffany's: The Making of a Classic (2006) (V) (special thanks)
3. Theremin: An Electronic Odyssey (1994) (special thanks)
Self
1. Hollywood Renegade (2010) (post-production) .... Herself
2. There's Something About... Dahl (2007) (TV) .... Herself
3. Beyond Baklava: The Fairy Tale Story of Sylvia's Baklava (2007)
4. "The Essentials" (1 episode, 2007)
- Hud (2007) TV episode
5. Andromeda Memories (2006) (V) .... Herself
6. The 60th Annual Tony Awards (2006) (TV) .... Herself - Presenter
7. Breakfast at Tiffany's: The Making of a Classic (2006) (V) .... Herself
8. "Imagine" .... Herself (1 episode, 2005)
- Fantastic Mr Dahl (2005) TV episode .... Herself
9. Facing the Past (2005) (V) .... Herself
10. "Private Screenings" .... Herself (1 episode, 2004)
- Patricia Neal (2004) TV episode .... Herself
11. Bright Leaves (2003) .... Herself
12. Broadway: The Golden Age, by the Legends Who Were There (2003) .... Herself
... aka "Broadway" - USA (short title)
... aka "Broadway: The Golden Age" - USA (short title)
... aka "Broadway: The Movie" - USA (short title)
13. The 75th Annual Academy Awards (2003) (TV) .... Herself - Past Winner
14. The John Garfield Story (2003) (TV) .... Herself
15. From Russia to Hollywood: The 100-Year Odyssey of Chekhov and Shdanoff (2002) .... Herself
16. Michael Jackson: 30th Anniversary Celebration (2001) (TV) .... Herself
17. The Face: Jesus in Art (2001) (V) .... Narrator
18. Inside 'You Only Live Twice' (2000) (V) .... Herself
19. "The Rosie O'Donnell Show" .... Herself (1 episode, 1999)
- Episode dated 26 March 1999 (1999) TV episode .... Herself
20. The 70th Annual Academy Awards (1998) (TV) (uncredited) .... Herself - Past Winner
21. To the Galaxy and Beyond with Mark Hamill (1997) (TV) .... Herself
... aka "Hollywood Aliens & Monsters" - USA (original title)
22. Gary Cooper: The Face of a Hero (1997)
23. The 50th Annual Tony Awards (1996) (TV) .... Herself - Presenter
24. Making the Earth Stand Still (1995) (V) .... Herself
25. The American Film Institute Salute to Kirk Douglas (1991) (TV) .... Herself
26. Preminger: Anatomy of a Filmmaker (1991) .... Herself
27. 7th Annual American Cinema Awards (1990) (TV) .... Herself
28. Your Choice for the Film Awards (1984) (TV) .... Herself - Presenter
29. The Patricia Neal Story (1981) (TV) (uncredited) .... Herself
30. The Way They Were (1981) (TV)
31. The 35th Annual Tony Awards (1981) (TV) .... Herself - Presenter
32. "This Is Your Life" .... Herself (1 episode, 1978)
- Patricia Neal (1978) TV episode .... Herself
33. "The Hollywood Greats" .... Herself (1 episode, 1977)
... aka "Hollywood Greats" - USA (new title)
- Gary Cooper (1977) TV episode .... Herself
34. The American Film Institute Salute to John Ford (1973) (TV) (uncredited) .... Herself
35. The 24th Annual Tony Awards (1970) (TV) .... Herself - Presenter
36. Pat Neal Is Back (1968) .... Herself
37. The 39th Annual Academy Awards (1967) (TV) .... Herself - Presenter: Best Foreign Language Film
38. "Today" .... Herself (1 episode, 1967)
... aka "NBC News Today" - USA (promotional title)
... aka "The Today Show" - USA (alternative title)
- Episode dated 21 March 1967 (1967) TV episode .... Herself
39. The 38th Annual Academy Awards (1966) (TV) .... Herself - recalling her award (pre-recorded)
40. "Your Show of Shows" .... Herself (1 episode, 1954)
- Episode dated 22 May 1954 (1954) TV episode .... Herself
41. It's a Great Feeling (1949) (uncredited) .... Herself, Cameo Appearance
Archive Footage
1. How the West Was Lost (2008) (TV) (uncredited) .... Alma Brown
2. Premiere Bond: Opening Nights (2006) (V) .... Herself
3. Theremin: An Electronic Odyssey (1994) (uncredited) .... Actress in 'The Day the Earth Stood Still' Clip
4. "Clapper Board"
- Lionel Jeffries: Part 1 (1979) TV episode
5. The Horror Show (1979)