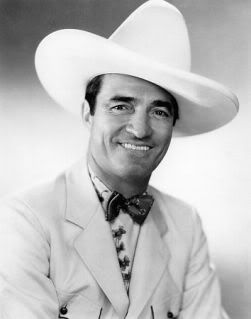 TOM MIX
Information From IMDb
Date of Birth
6 January 1880,
Mix Run, Pennsylvania, USA
Date of Death
12 October 1940,
Florence, Arizona, USA (road accident)
Birth Name
Thomas Hezikiah Mix
Height
6' (1.83 m)
Spouse
Mabel Hubbard Ward (1932 - 1940)
Victoria Forde (1918 - 24 December 1931) (divorced)
Kitty Jewel Perinne (1905 - 1906) (divorced)
Grace I. Allin (18 July 1902 - 1903) (annulled)
Olive Mix (née Stokes) (1907 - 1917) (divorced); 1 daughter
Trivia
Daughter with Olive Mix, Ruth Mix.
Served as a pallbearer at the funeral of legendary western lawman Wyatt Earp in 1929.
Appears on sleeve of The Beatles' "Sgt Pepper's Lonely Hearts Club Band" album.
Made over $6,000,000 during his career but an extravagant lifestyle had sharply reduced his estate to a modest amount by the time he died.
Rumors that that Mix's radio career never got off the ground after he left films because his voice was high-pitched are not true. His voice, in fact, was deep and husky in tone. Radio was such a low-paying profession that it could not support his high-on-the-hog style of living. He loved sports cars, wild parties and fancy clothes. He owned a huge Hollywood mansion that had his name emblazoned above it in neon lights and had numerous ex-wives to support. Mix instead left films for his true passion, the circus. He became one of its greatest showmen.
Tom's parents were Edwin and Elizabeth Mix. They named him Thomas Hezikiah Mix. When he enlisted in the Army in 1898, he listed his name as Thomas E. Mix (for Edwin).
Charter member of the Hall of Great Western Performers of the National Cowboy and Western Heritage Museum in 1958.
He deserted the army to marry his first wife, Grace Allin; the fact that he was a deserter did not come up until after his death, by which time he was so famous that the army had to hold its tongue and give him a full military burial. This dovetails neatly into the known facts and into the legend of Tom Mix.
Daughter with Victoria Forde, Thomasina
4/13/02: His guns were stolen from the Tom Mix Museum in Dewey, OK.
Never had kind words for John Wayne because, many believe, he was afraid that Wayne would push him out of the limelight. That hatred grew as Wayne's star rose and, due to the fact that Mix wouldn't take a pay cut to do radio, his own star began to fall. Asked by a journalist what he thought of Wayne, Mix only replied, "The only Christian words that I could use are 'no-talent upstart'". Wayne, for his part, had disliked Mix since Wayne's college days at USC, when Mix told several members of the football team (Wayne among them) to stop by Fox Studios and he would get them jobs in the movies. Wayne and several others did so a few weeks later, only to be informed that Mix had never told anyone at the studio about his promises of employment, and they were thrown off the lot. Wayne never forgave Mix.
On October 12, 1940, while driving his 1937 Cord Sportsman through the Arizona desert he took a turn too fast, a suitcase broke loose and struck him in the head and his car plunged into a ravine. The ravine was later named "The Tom Mix Wash" in his honor. A plaque at the location reads: "TOM MIX January 6, 1880 - October 12, 1940 Whose spirit left his body on this spot and whose characterization and portrayals in life served to better fix memories of the old west in the minds of living men.".
He was Peter Cushing's childhood hero.
In 1904 he was a bartender and marshal in the small town of Dewey, OK, which is also the hometown of actor/filmmaker Adam Ropp. Ropp is a close friend of the Tom Mix Museum and visits on a regular basis. Ironically, Ropp's directorial debut (Last Conversation (2003)) was shot in Dewey and starred Mix's great, great grandnephew, Bret Mix.
At his funeral Rudy Vallee sang "Empty Saddles"
Despite stories to the contrary, he was not a member of President Theodore Roosevelt's Rough Riders in Cuba during the Spanish-American War.
Was portrayed by Bruce Willis in Sunset (1988).
Great uncle of DeWalt Mix.
Profiled in "Back in the Saddle: Essays on Western Film and Television Actors", Gary Yoggy, ed. (McFarland, 1998).
Mini Biography
The son of a lumberman, Tom Mix joined the army as a young man and was an artillery sergeant during the Philippine campaign from 1898 to 1901, though he never saw action. In fact, Mix deserted from the Army and carefully kept the facts about his military service a closely guarded secret. About 1903 he was drum major with the Oklahoma Cavalry Band, playing in the St. Louis World's Fair. In 1904 he was a bartender and sheriff-marshal in Dewey, Oklahoma. He was in a series of Wild West shows, such as The Miller bros. Wild West Show from 1906-1909; the Widerman show in Amarillo, Texas; with wife Olive Mix in Seattle's Alaska-Yukon-Pacific Exposition; and Will A. Dickey's Circle D Ranch. The latter supplied Selig Pictures with cowboys and Indians for movies and, in 1910, Mix was hired by Selig to provide and handle horses. His first movie was Ranch Life in the Great Southwest (1910). He continued with Selig until 1917, writing and directing as well as acting. He was signed by Fox Films in 1917 and remained with them until 1928, averaging five or so films a year. His popularity eclipsed all other great cowboy stars (Hoot Gibson and even the legendary William S. Hart) of the silent era and he earned--- and spent--- millions. In addition to Mix's riding and shooting skills, the films also showcased the talents of his amazing horse, Tony the Horse. Sound and encroaching middle age were not favorable to Mix, and after making a handful of pictures during the sound era he left the film industry after 1935's serial, The Miracle Rider (1935) (a huge hit for lowly Mascot Pictures, grossing over $1 million--- Mix earned $40,000), touring with the Sells Floto Circus in 1930 and 1931 and the Tom Mix Circus from 1936 to 1938. While Mix was a great showman, the combination of the Depression and the high cost of overhead conspired against his success. He died in an auto accident in 1940. Tom Mix developed a comical style, emphasized fast action thrills to a greater extent than had been common in earlier westerns, and did his own stunts. He was king of the cowboys during the 1920s and remained popular on radio and in comic books for more than a decade after his death.
IMDb Mini Biography By: Ed Stephan
Filmography
Actor
1. The Miracle Rider (1935) .... Tom Morgan
2. Gordon of Ghost City (1933) (uncredited) .... Stock Footage [Ch. 10]
3. Rustlers' Roundup (1933) .... Tom Lawson
4. Terror Trail (1933) .... Tom Munroe
5. Flaming Guns (1932) .... Tom Malone
6. Hidden Gold (1932) .... Tom Marley
7. The Fourth Horseman (1932) .... Tom Martin
8. My Pal, the King (1932) .... Tom Reed
9. The Texas Bad Man (1932) .... Tom Logan, posing as Dan Bishop
... aka Defiance (UK)
10. The Rider of Death Valley (1932) .... Tom Rigby
11. Destry Rides Again (1932) .... Tom Destry
... aka Justice Rides Again (USA: TV title)
12. The Big Diamond (1929)
... aka The Big Diamond Robbery
13. The Drifter (1929) .... Tom McCall
... aka Two Big Vagabonds (UK)
14. Outlawed (1929) .... Tom Manning
15. King Cowboy (1928) .... Tex Rogers
16. Son of the Golden West (1928) .... Tom Hardy
17. Painted Post (1928) .... Tom Blake
18. Hello Cheyenne (1928) .... Tom Remington
19. A Horseman of the Plains (1928) .... Tom Swift
20. Daredevil's Reward (1928) .... Tom Hardy
21. Hollywood Today No. 4 (1928)
22. The Arizona Wildcat (1927) .... Tom Phelan
23. Silver Valley (1927) .... Tom Tracey
24. Tumbling River (1927) .... Tom Gieer
25. The Circus Ace (1927) .... Tom Terry
26. Outlaws of Red River (1927) .... Tom Morley
27. The Broncho Twister (1927) .... Tom Mason
28. The Last Trail (1927) .... Tom Dane
29. The Canyon of Light (1926) .... Tom Mills
30. The Great K & A Train Robbery (1926) .... Tom Gordon
31. No Man's Gold (1926) .... Tom Stone
32. Hard Boiled (1926) .... Tom Bouden
33. Tony Runs Wild (1926) .... Tom Trent
34. My Own Pal (1926) .... Tom O'Hara
35. The Yankee Señor (1926) .... Paul Wharton
... aka The Conquering Blood (USA)
36. The Best Bad Man (1925) .... Hugh Nichols
37. The Everlasting Whisper (1925) .... Mark King
38. The Lucky Horseshoe (1925) .... Tom Foster
39. The Rainbow Trail (1925) .... John Shefford
40. Riders of the Purple Sage (1925) .... Jim Carson aka Jim Lassiter
41. Dick Turpin (1925) .... Dick Turpin
42. A Child of the Prairie (1925) .... Tom Martin
43. The Deadwood Coach (1924) .... Tom/The Orphan - in play
44. Teeth (1924) .... Dave Deering
45. Oh, You Tony! (1924) .... Tom Masters
46. The Last of the Duanes (1924) .... Buck Duane
47. The Heart Buster (1924) .... Tod Walton
48. The Trouble Shooter (1924) .... Tom Steele
49. Ladies to Board (1924) .... Tom Faxton
50. Pals in Blue (1924)
51. Eyes of the Forest (1923) .... Bruce Thornton
52. North of Hudson Bay (1923) .... Michael Dane
... aka North of the Yukon (UK)
53. Mile-a-Minute Romeo (1923) .... Lucky Bill
54. The Lone Star Ranger (1923) .... Duane
55. Soft Boiled (1923) .... Tom Steele
56. Stepping Fast (1923) .... Grant Malvern
57. Three Jumps Ahead (1923) .... Steve McLean
58. Romance Land (1923) .... 'Pep' Hawkins
59. Catch My Smoke (1922) .... Bob Stratton
60. Tom Mix in Arabia (1922) .... Billy Evans
... aka Arabia
61. Do and Dare (1922) .... Kit Carson Boone/Henry Boone
62. Just Tony (1922) .... Jim Perris
63. For Big Stakes (1922) .... 'Clean-up' Sudden
64. The Fighting Streak (1922) .... Andrew Lanning
65. Up and Going (1922) .... David Brandon (in play)
66. Chasing the Moon (1922) .... Dwight Locke
67. Sky High (1922) .... Grant Newburg
68. Trailin' (1921) .... Anthony Woodbury
69. The Rough Diamond (1921) .... Hank Sherman
70. The Night Horsemen (1921) .... Whistling Dan
71. After Your Own Heart (1921) .... Herbert Parker
72. The Big Town Round-Up (1921) .... Larry McBride
73. A Ridin' Romeo (1921) .... Jim Rose
74. Hands Off (1921) .... Tex Roberts
75. The Road Demon (1921)
76. Prairie Trails (1920) .... Tex Benton
77. The Texan (1920) .... Tex Benton
78. The Untamed (1920) .... Whistling Dan
79. Three Gold Coins (1920) .... Bob Fleming/Bad Pat Duncan
80. Days of Daring (1920)
81. The Terror (1920) .... Bat Carson
82. Desert Love (1920) .... Buck Marston Jr.
83. The Daredevil (1920) .... Timothy Atkinson
84. The Cyclone (1920) .... Sergeant Tim Ryerson
85. The Feud (1919) .... Jere Lynch/John Smith
86. The Speed Maniac (1919) .... Billy Porter
87. Rough-Riding Romance (1919) .... Phineas Dobbs
88. The Wilderness Trail (1919) .... Donald MacTavish
89. The Coming of the Law (1919) .... Kent Hollis
90. Fighting for Gold (1919) .... Jack Kilmeny
91. Hell-Roarin' Reform (1919) .... Tim
92. Treat 'Em Rough (1919) .... Ned Ferguson
93. Fame and Fortune (1918) .... Clay Burgess
94. Mr. Logan, U.S.A. (1918) .... Jim Logan
... aka Jim Logan, U.S.A. (USA: review title)
95. Who's Your Father? (1918) .... Tom Hartrigger
96. Ace High (1918) .... Jean Rivard
97. Western Blood (1918) .... Tex Wilson
98. Six Shooter Andy (1918) .... Andy Crawford
99. Cupid's Roundup (1918) .... Larry Kelly
100. The Law North of 65 (1917)
101. Tom and Jerry Mix (1917) .... The Foreman
102. Durand of the Bad Lands (1917) .... Clem Alison
... aka Durand of the Badlands
103. A Soft Tenderfoot (1917) .... The Tenderfoot
104. Six Cylinder Love (1917) .... Buck Saunders
105. A Roman Cowboy (1917) .... Bud Ballard
106. Hearts and Saddles (1917)
107. The Saddle Girth (1917) .... Tom, a Cowpuncher
108. The Heart of Texas Ryan (1917) .... Jack Parker
... aka Single Shot Parker (USA: reissue title)
109. Delayed in Transit (1917)
110. The Luck That Jealousy Brought (1917) .... Joe Barr
111. Starring in Western Stuff (1917) .... Tom Sage
112. The Golden Thought (1916) .... Tom Daton
113. Twisted Trails (1916) .... Tom Snow
114. Mistakes Will Happen (1916)
115. The Sheriff's Blunder (1916)
116. Tom's Sacrifice (1916) .... Tom Miller
117. A Close Call (1916) .... Dick Masters
118. An Eventful Evening (1916) .... Jack Winton
119. A Mistake in Rustlers (1916) .... Tom
120. The Canby Hill Outlaws (1916) .... Tom Gordon
... aka Canbyhill Outlaws (USA)
121. The Raiders (1916/II) .... Tom Gardner
122. A Corner in Water (1916)
123. The Pony Express Rider (1916) .... Tom Orbig
124. The Taming of Grouchy Bill (1916) .... Tom
... aka Taming Grouchy Bill (USA)
125. Tom's Strategy (1916)
126. Roping a Sweetheart (1916) .... Tom Walker, a Cowpuncher
127. A Bear of a Story (1916)
128. A Western Masquerade (1916)
129. An Angelic Attitude (1916) .... Tom Miller
130. Local Color on the A-1 Ranch (1916) .... Tom
131. Shooting Up the Movies (1916) .... Tom Travis
132. Legal Advice (1916) .... Tom
133. Some Duel (1916) .... Tom
134. The Girl of Gold Gulch (1916)
135. Taking a Chance (1916) .... Tom Manton
136. The Cowpuncher's Peril (1916) .... Tom Meyers
137. Going West to Make Good (1916) .... Tom Gilmore
138. Crooked Trails (1916) .... Dick Taylor
139. $5,000 Reward (1916)
140. Five Thousand-Dollar Elopement (1916)
141. The Man Within (1916) .... Tom Melford
142. Too Many Chefs (1916) .... Tom Forde
143. Along the Border (1916) .... Tom Martin
144. The Passing of Pete (1916) .... Pete
145. Making Good (1916) .... Tom
146. A Mix-Up in Movies (1916) .... Tom
147. In the Days of Daring (1916)
148. The Way of the Redman (1916)
149. On the Eagle Trail (1915) .... Tom Merry
150. Bad Man Bobbs (1915)
151. The Impersonation of Tom (1915)
152. The Tenderfoot's Triumph (1915)
153. The Chef at Circle G (1915) .... The Ranch Cook
154. Athletic Ambitions (1915) .... The Wild Man
155. The Race for a Gold Mine (1915) .... Tom Cummins
156. The Stagecoach Guard (1915)
157. The Brave Deserve the Fair (1915) .... Tom Martin
158. The Foreman's Choice (1915) .... Tom Hickson
159. The Girl and the Mail Bag (1915) .... Tom Chester
160. Her Slight Mistake (1915) .... Bill
161. The Auction Sale of Run-Down Ranch (1915) .... Tom Hickey
162. The Range Girl and the Cowboy (1915) .... Tom
163. How Weary Went Wooing (1915) .... Weary
... aka Weary Goes A-Wooing (USA)
164. Never Again (1915/I)
165. Foreman of Bar Z Ranch (1915) .... Tom Wallace
166. The Parson Who Fled West (1915)
167. With the Aid of the Law (1915) .... Lee Russell
168. The Heart of the Sheriff (1915) .... Sheriff Martin
169. Pals in Blue (1915) .... Tom
170. Saved by Her Horse (1915) .... Tom Golden
171. A Matrimonial Boomerang (1915) .... Tom Champion
172. An Arizona Wooing (1915) .... Tom Warner
173. The Face at the Window (1915)
174. The Conversion of Smiling Tom (1915) .... Smilin Tom
175. Mrs. Murphy's Cooks (1915) .... Buck Martin
176. Getting a Start in Life (1915) .... Tom
177. The Legal Light (1915) .... Pete
178. Ma's Girls (1915) .... The Gambler
179. The Outlaw's Bride (1915) .... Richard Sharpe
180. Jack's Pal (1915) (unconfirmed)
181. Sagebrush Tom (1915) .... Sagebrush Tom
182. The Stagecoach Driver and the Girl (1915) .... Tom, the Stagecoach Driver
183. The Man from Texas (1915) .... Texas
184. A Child of the Prairie (1915) .... Tom Martin
185. Hearts of the Jungle (1915)
186. Slim Higgins (1915) .... Slim Higgins
187. Bill Haywood, Producer (1915) .... Bill Haywood
188. Roping a Bride (1915)
189. Forked Trails (1915)
190. The Grizzly Gulch Chariot Race (1915)
191. Cactus Jim's Shop Girl (1915) .... Cactus Jim
192. Harold's Bad Man (1915)
... aka A Story of Luck and Pluck (USA: subtitle)
193. The Lone Cowboy (1915)
194. Cactus Jake, Heart-Breaker (1914) .... Bill
195. The Flower of Faith (1914)
196. Wade Brent Pays (1914)
197. The Man from the East (1914) .... Tom Bates
198. The Lure of the Windigo (1914) (uncredited) (unconfirmed) .... Undetermined Role
199. Saved by a Watch (1914) .... Tom
200. The Rival Stage Lines (1914) .... Harding Martin
201. In the Days of the Thundering Herd (1914) .... Tom Mingle
... aka The Thundering Herd (USA: reissue title)
202. The Scapegoat (1914) .... Tom Jackson, the Scapegoat
203. The Sheriff's Reward (1914) .... The Sheriff
204. If I Were Young Again (1914)
205. The Ranger's Romance (1914) .... The Ranger
206. The Telltale Knife (1914) .... Tom Mason
207. Why the Sheriff Is a Bachelor (1914) .... The Sheriff
208. Jimmy Hayes and Muriel (1914) .... Jimmy Hayes
209. Garrison's Finish (1914)
210. Your Girl and Mine: A Woman Suffrage Play (1914)
... aka Your Girl and Mine
211. The Mexican (1914) .... The Mexican
212. The Way of the Redman (1914) .... The Redman
213. The Moving Picture Cowboy (1914) .... Luke Barns
214. Four Minutes Late (1914)
215. Hearts and Masks (1914)
216. The Fifth Man (1914)
217. The Real Thing in Cowboys (1914) .... Wallace Carey
218. The Going of the White Swan (1914)
219. The Lonesome Trail (1914)
220. Jim (1914/I)
221. When the West Was Young (1914) .... Indian Chief
222. Chip of the Flying U (1914) .... Chip
223. The White Mouse (1914) .... Sergeant Brokaw
224. Etienne of the Glad Heart (1914) .... Peter
225. When the Cook Fell Ill (1914) .... Chip
226. The Wilderness Mail (1914) .... The Outlaw
227. His Fight (1914)
228. The Leopard's Foundling (1914)
229. In Defiance of the Law (1914) .... Cpl. Nome
230. The Sheep Runners (1914)
231. The Little Sister (1914/I) .... Second Prospector
232. A Friend in Need (1914/II) .... Foreman
233. By Unseen Hand (1914) .... Chief Jackson
234. Buffalo Hunting (1914)
235. Finish (1914)
236. Mother Love vs Gold (1913) .... Pete Jackson
237. Buster's Little Game (1913) .... Pete
238. Physical Culture on the Quarter Circle V Bar (1913) .... Williams
239. Cupid in the Cow Camp (1913) .... Bud Reynolds
240. The Escape of Jim Dolan (1913) .... Jim Dolan
241. The Child of the Prairies (1913) .... Fred Watson
242. The Sheriff and the Rustler (1913) .... The Rustler
243. The Schoolmarm's Shooting Match (1913) .... Gray
244. A Muddle in Horse Thieves (1913) .... The Horse Thief
245. Dishwash Dick's Counterfeit (1913) .... The Rustler
246. The Silver Grindstone (1913) .... Saloon Keeper
247. Saved from the Vigilantes (1913) .... Squire Beasley
248. The Cattle Thief's Escape (1913) .... Pete Becker, a Half Breed
249. The Rejected Lover's Luck (1913) .... The Indian
250. Howlin' Jones (1913) .... Robledo
251. How Betty Made Good (1913) .... The Foreman
252. The Good Indian (1913) .... The Indian
253. An Apache's Gratitude (1913) .... Tonto
254. The Stolen Moccasins (1913) .... Swift Foot
255. The Taming of Texas Pete (1913) .... The Half-Breed
256. Made a Coward (1913) .... Pete
257. Sallie's Sure Shot (1913) .... Injun Sam
258. The Marshal's Capture (1913) .... The halfbreed
259. Taming a Tenderfoot (1913) .... Bud Morris
260. The Only Chance (1913) .... Engineer
261. The Law and the Outlaw (1913) .... Dakota Wilson
262. Religion and Gun Practice (1913) .... Kill Kullen
263. The Noisy Six (1913)
264. His Father's Deputy (1913) .... Ed Hanley (Sam's partner)
265. That Mail Order Suit (1913) .... Slim
266. The Shotgun Man and the Stage Driver (1913) .... The Stage Driver
267. A Prisoner of Cabanas (1913)
268. The Life Timer (1913) .... The Sheriff
269. Pauline Cushman, the Federal Spy (1913)
270. The Sheriff of Yavapai County (1913) .... Apache Frank (crooked gambler)
271. Juggling with Fate (1913) .... Andrews the Marshal/Morgan the Outlaw
272. The Range Law (1913) .... Cowpuncher
273. How It Happened (1913)
274. Local Color (1913)
275. A Reconstructed Rebel (1912)
276. The 'Diamond S' Ranch (1912)
... aka Life on the Diamond S (USA)
277. The Scapegoat (1912) .... Tom Mason, the Scapegoat
278. A Cowboy's Best Girl (1912) .... Bull Stokes, a Rough Cowboy
279. Outlaw Reward (1912)
280. The Bully of Bingo Gulch (1911) .... Pop Lynd, Owner of Bingo Gulch Ranch
281. A Romance of the Rio Grande (1911) .... Tom Wilson, a Texas Ranger
282. The Telltale Knife (1911) .... Tom Mason, a Rustler
283. Western Hearts (1911) .... Sheriff Strong
284. Lost in the Jungle (1911) (uncredited) (unconfirmed) .... Undetermined Role
285. Why the Sheriff Is a Bachelor (1911) .... Joe Davis, the Sheriff
286. Told in Colorado (1911) .... Bill Higgins, a Miner
287. Wheels of Justice (1911)
288. Dad's Girls (1911) .... Tom Ralston, the Gambler
289. Life on the Border (1911) .... Indian Chief
290. Saved by the Pony Express (1911) .... The Pony Express Rider
291. Captain Kate (1911) .... Loyal Native
... aka Captain Kate; or, The Animal Trainer's Daughter (USA)
... aka The Animal Trainer's Daughter
292. The Rose of Old St. Augustine (1911) .... Black Hawk, a Seminole Indian
293. Back to the Primitive (1911)
294. The Man from the East (1911) (unconfirmed)
295. Two Boys in Blue (1910) (unconfirmed)
296. Lost in the Soudan (1910)
297. Ranch Life in the Great Southwest (1910) .... Bronco Buster
298. The Cowboy's Strategem (1910) (unconfirmed)
299. The Way of the Red Man (1910) (unconfirmed)
300. Go West, Young Woman, Go West (1910) (unconfirmed)
301. The Range Riders (1910)
302. Trimming of Paradise Gulch (1910) .... One of the Paradise Gulch cowboys
303. Mr. Mix at the Mardi Gras (1910) (unconfirmed)
304. Pride of the Range (1910)
305. Taming Wild Animals (1910)
306. The Cowboy Millionaire (1909)
... aka Fell Heir to a Million Dollars (USA: copyright title)
... aka The Millionaire Cowboy (USA: alternative title)
Watch the Full Silent Movie
The Heart of Texan Ryan (1917)