BROWN OF HARVARD
DIRECTED BY JACK CONWAY
PRODUCED BY HARRY RAPF/ IRVING THALBERG
METRO-GOLDWYN-MAYER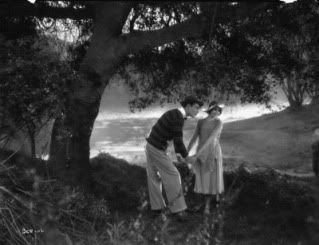 Information from IMDb
Plot Summary
Tom Brown is confident and a bit arrogant,when he shows up at Harvard.
He becomes a rival of Bob McAndrew, not only in football and rowing crew,
but also for the affections of Mary Abbott, a professor's daughter.
Both put their differences aside, to defeat Yale during the crucial game.
by ethanedwards
Full Cast
William Haines ... Tom Brown
Jack Pickford ... Jim Doolittle
Mary Brian ... Mary Abbott
Ralph Bushman ... Bob McAndrew (as Francis X. Bushman Jr.)
Mary Alden ... Mrs. Brown
David Torrence ... Mr. Brown
Edward Connelly ... Professor Abbott
Guinn 'Big Boy' Williams ... Hal Walters (as Guinn Williams)
Donald Reed ... Reggie Smythe (as Ernest Gillen)
Robert Livingston ... Harvard Student / Yale Cheering Section / Harvard Spectator (uncredited)
Grady Sutton ... One of the Dickeys (uncredited)
Duke Morrison ... Yale Football Player (uncredited)
Writing Credits
Joseph Farnham (titles) (as Joe Farnham)
Donald Ogden Stewart adaptation
A.P. Younger scenario
Rida Johnson Young play "Brown of Harvard"
Cinematography
Ira H. Morgan
Trivia
John Wayne makes his first screen appearance here as a member of the Yale football team.
The original Broadway production of "Brown of Havard" by Rida Johnson Young
opened at the Princess Theater on February 26, 1906 and ran for 101 performances.
The ball game used actual footage, from the previous year's
Yale- Harvard meeting. by ethanedwards
Filming Locations
Cambridge, Massachusetts, USA